A former employee of the King Baby Studio jewelry store on Sunset Boulevard is suing her manager and King Baby, alleging she was sexually harassed at work and fired for complaining about it.
The suit, filed by Eliana Alvarez, is scheduled to go to trial in L.A. Superior Court on Tuesday. Alvarez is represented by attorneys James DeSimone and Jonathan LaCour.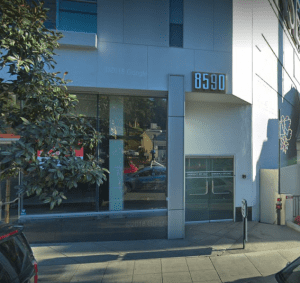 In the lawsuit, Alvarez says that she began working for King Baby, a hipster jewelry store at 8590 Sunset Blvd., on Sept. 25, 2016. Shortly after beginning the job, Alvarez says that her boss, Lanie Meier, began making sexual advances. "During a routine training procedure, Mr. Meier placed his hand firmly down on the Plaintiff's leg and inner thigh toward her vagina," the lawsuit claims. "Plaintiff immediately knocked his hand away without comment.
"Mr. Meier persisted in inappropriate behavior throughout Plaintiff's employment. In speaking with Plaintiff, he insisted that he and she develop a relationship outside the workplace."
The lawsuit also alleges that Meier suggested that Alvarez owed him favors for her being hired.
The suit also alleges that Meier "made degrading comments about women's bodies, called customers … stupid and cheap, and would mockingly imitate foreign customers."
Alvarez says she complained about Meier to King Baby Studio's and was put on administrative leave while the company investigated the allegations. Two days after Alvarez made her complaint, she was fired.
In documents filed by its attorney, Lyne Richardson, King Baby essentially says that there is no proof that the behavior of Meier as described by Alvarez was responsible for any mental distress and that Alvarez failed to take advantage of procedures established by King Baby for to prevent or correct what she alleged happened. In any case, King Baby argues, the behavior by Meier as alleged by Alvarez was "not offensive to a reasonable person."