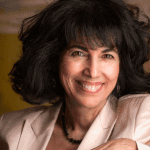 Noted lecturer and author Gilla Nissan will provide a guided meditation on the Revelation of the Torah at on the second Night of Shavuot at 7:30 p.m. at Hollywood Temple Beth El, 1317 N. Crescent Heights Blvd.
Tradition has it that the Torah was revealed at Sinai on the night of Shavuot. The custom was to recreate the sensation by studying Torah and envisioning the opening of the Heavens at the moment God uttered "I am." Nissan, author of "The Hebrew Alphabet: A Universal Guide with Signs and Wonders," brings the techniques of Gurdjieff together with the teachings of Rabbi Jonathan Omer-Man, to lead to a higher plane with meditation, visualization and guided imagery.
A reservation and donation of $10, sent in advance through Eventbrite.com or directly to Hollywood Temple Beth El's office on North Crescent Heights Boulevard, is requested.