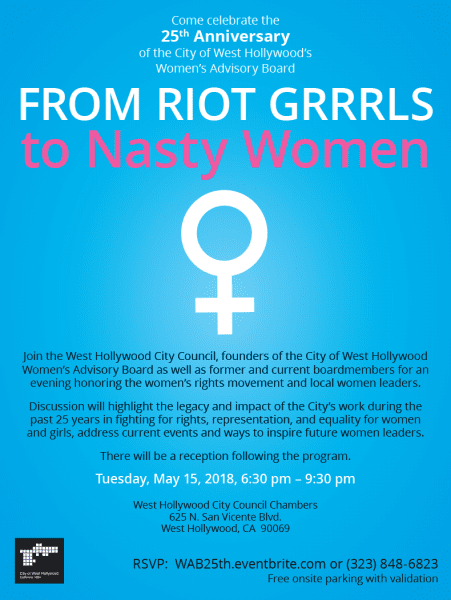 West Hollywood's Women's Advisory Board will celebrate its 25th anniversary tomorrow with a panel discussion called "From Riot Grrrls to Nasty Women."
The panel discussion and other events will take place from 6:30 to 9:30 p.m. at the City Council Chambers, 625 N. San Vicente Blvd. south of Santa Monica. Admission is free but those attending are asked to RSVP online.
Attending the event will be members of the City Council, founders of the city's Women's Advisory Board and current and former board members.
The panel discussion will highlight the legacy and impact of the city's work over the past 25 years in fighting for equality for women. A reception will follow the discussion.