"It is with heavy hearts that we say farewell to West Hollywood resident Ron Thomas who passed away sometime on the morning of May 3, 2018."
Thomas's death was announced by his family and close friends on May 3. The cause of his death has yet to be reported.
Thomas's death comes just a few short months after the death of his husband, Phil Hoskins, in November 2017 because of health issues. They met one another at local bar Motherload and were together for approximately 23 years.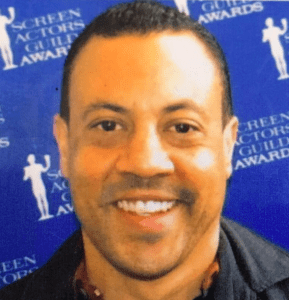 Thomas grew up in Van Nuys. He attended Pepperdine University and after college started working at Groove Radio. After that he was hired by friend and fellow DJ Chris Cox as his assistant at Thunderpuss Studios. Thomas then joined Barry Manilow's Stiletto entertainment. Later he spent 15 years working for the Screen Actors Guild as the national manager of member education and outreach for SAG-AFTRA.
Thomas's other passion was music. He started DJ'ing in high school and was the resident DJ of local nightclub Micky's West Hollywood in the '90s. He later also was resident DJ at the Red Dragon Party at El Rey, a position in which he created a CD called "A Night at the Red Dragon." Thomas also DJ'ed at The Abbey and Rage.
One of his notable accomplishments was becoming a reporting DJ for Billboard from 2000 to 2009, where his playlists and those of other select DJs were used to compile the Billboard Dance Chart Lists.
Chris Cox, a friend of Thomas and a fellow DJ, said that he was "universally loved" and the favorite dance partner of every older man and straight girl in any given room.
"Every time I saw Ron grab his jacket and start to leave I would put on a song that I know Ron could not help himself dancing to," Cox said of his time DJ'ing with Thomas nearby. "He would turn and look at me and mouth 'Ugh I love this song', pause and look like he was just waiting for the song to end before he left. But then I would play another song and he would be like 'Damn it Chris' put his jacket down and start to dance again. This would happen a few more times, and before Ron knew it he had closed the bar down with me and we would walk back to his house and crash."
Cox said Thomas created an "80's Belinda Carlisle type dance that topped all other dance moves. And whenever I needed a smile while I was DJ'ing, I would put on a song and tell Ron to do that dance for me. Ron could always make the room light up."
Friends posted other remembrances of Thomas on social media.
"Truly a sad day for me and the DJ community, to learn of the passing of a kind and talented soul," said Mark Vdh. "Ron Thomas made everyone smile with his infectious energy and devilish good humor yet must have been quietly having a very tough time after losing his longtime partner Phil late last year.
"His music selections on groove radio in the 90's got me excited about dance music, long before I met him, and both he and the music became part of my world. Saddened and frustrated that we've lost such a gem of a man way too soon. Hope you're dancing with Phil right now."
A memorial is expected to be held during this year's LA Pride weekend.