Transgender activist Michaela Mendelsohn has been selected as the state and national recipient of the Faces of Diversity Award.
The annual award is part of the National Restaurant Association Educational Foundation's (NRAEF) celebration of the "best of the best" in diversity and inclusion, community service and hospitality leadership.
In partnership with PepsiCo Foodservice, the Faces of Diversity Awards program honors individuals in the restaurant industry who have "realized the American Dream through hard work, determination and enterprise."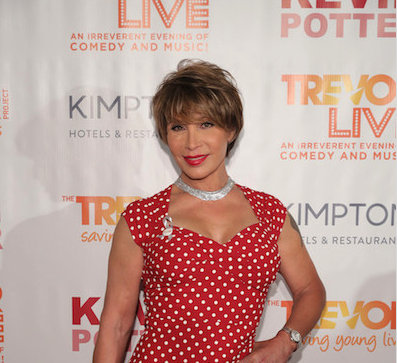 Founded in 2006, this program was created to promote diversity and inclusion by highlighting model companies that have excelled in this area, as well as to raise awareness about the important role restaurants play in providing a ladder of opportunity for millions of Americans.
A panel of industry leaders selects the winners, who will receive an all-expenses-paid trip to Washington, D.C. to be honored at an awards ceremony at the National Restaurant Association's Public Affairs Conference Gala Awards Dinner. In addition to the ceremony, a $2,500 scholarship will be made in the name of each winner to an aspiring student pursuing a career in the restaurant and hospitality industry.
Mendelsohn, CEO of one of the largest El Pollo Loco franchises in the country and the first transgender member of the L.A. Workforce Development Board, is the founder of the California Transgender Work Project (CTWP) transcanwork.org – a program formed with the mission of promoting a trans-positive work climate throughout the state of California and the US.
"We hired over 40 transpeople of color into our restaurants and founded TransCanWork to open doors at businesses nationwide to increase the hiring of transgender employees," she Mendelsohn said. "We train companies in diversity and use our jobs board to advertise their open positions to the transgender community.
Her work with state Sen. Ricardo Lara (D-Long Beach) resulted in the passage of SB 396, which now requires all California companies to include gender identity, gender expression and sexual orientation in their management harassment training.
Mendelsohn is also on several boards, including serving as vice chair of the Trevor Project and as a member of the L.A. Workforce Development board, and is working with the Los Angeles Community College District and other institutions to "normalize" trans lives. Mendelsohn also served as a consultant to the TV series "Orange is the New Black."
"In being my best self and telling my story, I hope to create "ripples in the pond" to open the hearts and minds of one person at a time," Mendelsohn said.