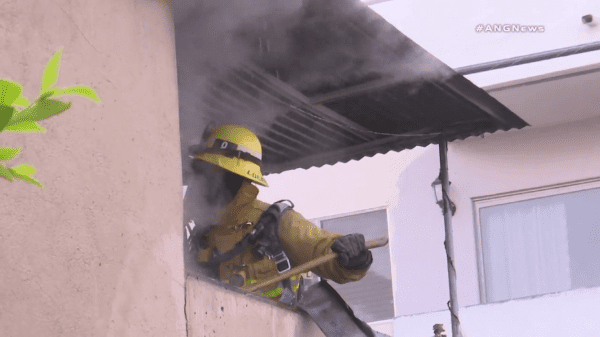 Spaulding Avenue was closed between Santa Monica Boulevard and Romaine this morning as firefighters responded to a fire in a two-level apartment there.
The firefighters arrived at 1004 N. Spaulding Ave. just after 6:30 a.m. and requested assistance from Beverly Hills and Los Angeles City Fire Departments.
There were no reported injuries. The cause of the fire is unknown at this time. There was extensive damage to at least one unit.