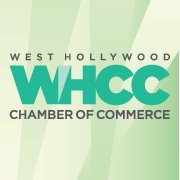 The West Hollywood Chamber of Commerce will have its annual member meeting and board installation on Tuesday at the Pacific Design Center's Red Seven restaurant.
The event, which will take place from 6 to 8 p.m., will include West Hollywood City Manager Paul Arevalo. And Maribel Louie, the city's director of economic development, will receive the Chamber's Ray Reynolds Award. Reynolds, the former economic development director for the City of West Hollywood, died in 2009.
Tickets to the event are $50. Guests are asked to RSVP by emailing info@wehochamber.com or calling (323) 650-2688.