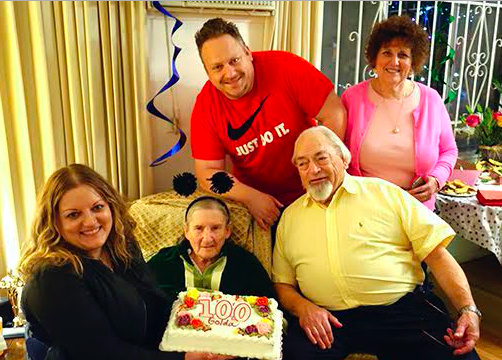 West Hollywood has more than its share of residents with fascinating stories, but 100-year-old Golda Lazarovich has one of the most intriguing.
Golda's life story includes growing up in China, having a husband imprisoned in a Japanese internment camp, being exiled from China after the Communists took power, immigrating to America and starting life from scratch, working in the movie business and raising a family, plus much more.
Golda was a WeHo resident long before West Hollywood officially became a city. She's lived in the WeHo area since the 1950s and has owned an apartment building on Flores Street, south of Fountain, since the mid-1960s.
Her neighbor, Joe La Russo, says Golda is well liked in the neighborhood.
"She's a sweet lady," says La Russo, who has lived in the building next to Golda's since the 1970s. "I've never heard a bad word about her. Everybody loves her. She keeps an immaculate apartment building."
Golda loves living in West Hollywood, calling it a "beautiful community."
"This is a good place to live. Wonderful weather, good people," says Golda. "It's been my home for half my life. I've been happy here."
Given all the upheaval in the first half of her life, she's glad to have found peace and stability in the second 50 years. Having just passed the century mark in late January, Golda recently reflected on her life with WEHOville.
A Russian Growing Up in China
She was born Golda Eskin in 1918 in Manchuria, China, near the Russian border. Her Russian-born parents moved to Manchuria from the Ukraine region sometime around 1910. They were seeking a better a life and hoping to escape anti-Semitism that was so prevalent in Russia.
"Jewish people went to China because Chinese were good to them," recalls Golda, the third of six children the Eskins had. "The Chinese were not against the Jews. There was no discrimination."
Moving to Manchuria was a bit of a homecoming for Golda's father. While in the Russian army, he had been stationed in Manchuria and fell in love with the area.
"He saw this place and he liked it," Golda said. "He said he wanted to move there when he finished his [military] service."
Life in Manchuria was good for the Eskin family and their relatives. In addition to Golda's immediate family, several of her father's extended family members had also moved to the region to escape Jewish persecution in Russia.
They ran a dry goods store in Harbin, the capital of China's northernmost province, and later moved to the port city of Tianjin. Eventually, they moved to Shanghai where they opened Eskin Brothers dry goods department store.
In those days, Shanghai was an international city with many foreign nationals. In fact, Golda says English was spoken more commonly in Shanghai than any of the Chinese languages. She went to a prestigious British school in Shanghai and did well.
"Wealthy Jewish families wanted their children to be educated, so they sent them to the best schools," she said. "That's why I went to a British school in Shanghai."
Love and War
Golda was accepted to college at Oxford University in England, where she intended to study history. However, fate intervened, and she did not go. Instead, she fell in love and married Leon Lazarovich at age 19.
"He saw me and decided, 'That's the girl I want to marry.' And he did," Golda said.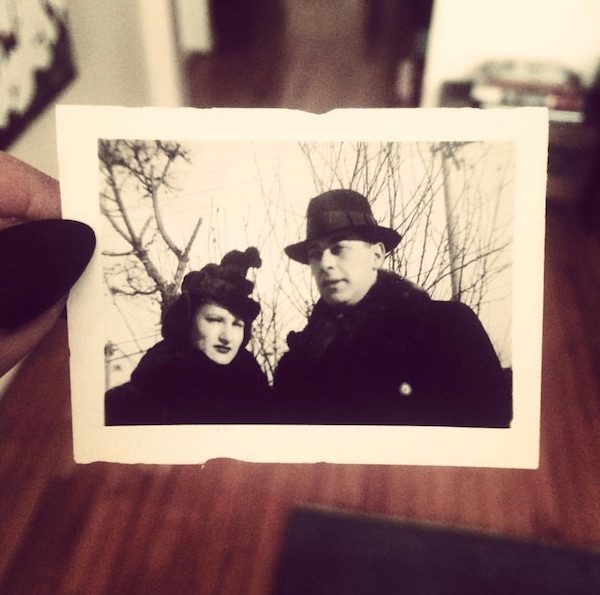 Thirteen years older than Golda, Leon Lazarovich was born in Odessa in Ukraine in 1905, but his family had also moved to China when he was a child. Leon's parents had sent him to high school in America, where he lived with an aunt and uncle. He studied at the University of California at Berkeley and also got American citizenship.
The Japanese invaded eastern China and captured Shanghai in 1937, but the newly married couple continued with their life as best they could. Leon worked as a manager at the Eskin Brothers department store. However, when America entered World War II in late 1941, the Japanese put Americans living in China into internment camps, just as the Americans had done to Japanese people living in the U.S. Consequently, Leon was held in an internment camp for the duration of World War II, while Golda, who was not an American citizen, remained in Shanghai.
"You had to be tough," Golda said of living in the occupied city without her husband during the war. "That was the only thing you could do."
Starting a Family
Conditions in the internment camp were harsh and Leon suffered a heart attack shortly after he was released in 1945 when the war ended. Luckily, he recovered and the couple decided it was time to start a family.
They had deliberately chosen not to start a family when first married, wanting their life to be more settled before bringing a child into the world. They came to America for the birth of their only child, a daughter named Esther, born in 1946.
Soon after that, the family returned to Shanghai, where Leon resumed managing the department store.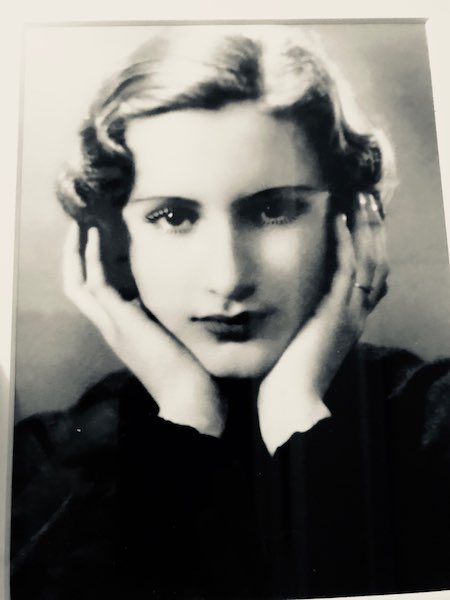 "My father loved living in China," recalls Esther Lazarovich Snodgrass. "The people were very welcoming. They welcomed the Jews, the Russians, the Americans, the Europeans, everyone. They were very happy there."
However, in the late 1940s, the Communists took power in China. In 1952, with no notice, the Communist party expelled all foreigners and seized their property and assets.
"Supposedly, we took the last ship out of China. I turned 6 on the ship," Esther said. "They took all our money and property, so we lost everything. We had nothing when we got to America. We had been living well in Shanghai, but were in poverty when we got to America."
The family struggled, but luckily had relatives living in Southern California. Golda's parents had immigrated to America during the war, while her siblings had all attended American or British colleges and become citizens.
With an interest in clothing, Golda studied at Wiggins Trade School (now known as LA Trade Tech). She had dabbled in fashion in China, but now she was able to make a career out of it as she got work as a seamstress for the movies.
"I always liked clothes and fashion," Golda said. "I was good with sewing."
In the mid-1950s, an American friend from China was working in New York City for Cinerama Studios and offered Leon a job. The family moved there and Golda got a job as a dresser and seamstress working on various Broadway shows, including "The Music Man" and a revival of "Finian's Rainbow."
"I saw so many Broadway shows as a young girl thanks to Mother," Esther said.
However, when Cinerama Studios failed, the family returned to Los Angeles and Golda got work in the costume department of Paramount Studios.
"I enjoyed working for the movies. They were very good to me. Some of the stars were very nice," Golda said. Among the movies she made costumes for are "The Ten Commandments," "The King and I," "My Fair Lady" and "Camelot."
Golda also worked with Western Costume Company and later did costumes for the Ice Capades ice-skating show. In addition, she worked for Hollywood fashion designers including William Travilla and also created clothes for private clients, including actor Rory Calhoun and his wife.
Meanwhile, Leon opened a corner market store in downtown Los Angeles, at 4th and Main Street. When Golda finished her day working as a seamstress, she took a bus downtown (she never learned to drive) to work at the store.
The Lazarovich family had lived in West Hollywood on Harper Avenue for most of this period but eventually saved enough money to purchase a nine-unit apartment building on Flores Street.
"West Hollywood was a quiet area," Golda said. "It was mostly families living here. It was very safe and I had Russian connections here."
In the early 1970s, the couple received reparations money from the Chinese. As part of President Nixon's negotiations to open Communist China to trade, the U.S. insisted the Chinese government pay the reparations. Leon worked with a lawyer to complete the paperwork proving what they had owned and lost in Shanghai two decades earlier. Leon and Golda used part of the reparations money to pay off the apartment complex and also do building renovations.
Unfortunately, Leon died of colon cancer in 1974. Golda was distraught but devoted herself to family and friends. Golda particularly enjoyed being a grandmother and doted on her young grandchildren.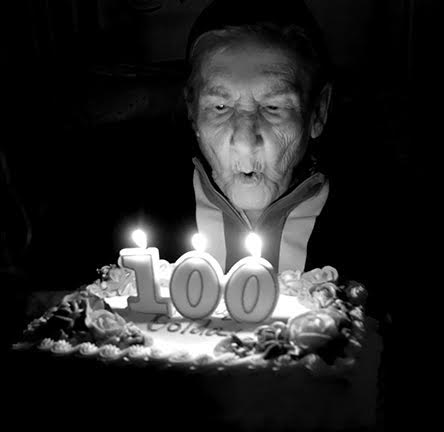 Three Grandchildren
Esther had married Jack Snodgrass, whom she met in Berkeley while in college. Jack worked as an auto mechanic while Esther taught school. She spent most of her career as an English teacher at John Marshall High School in Los Feliz, and later became a guidance counselor there.
Esther and Jack had three children, all born in the 1970s – Robert, an attorney who now lives in Japan; Jim, a history teacher working in Reseda for LAUSD, specializing in teaching students with learning disabilities, and Becky, who works as a public art manager in the Cultural Affairs division of Los Angeles city government. Becky and Jim both now live in the apartment building on Flores Street and co-manage it for their grandmother.
Becky Snodgrass says Golda was a devoted grandmother when they were children, always having ice cream and candy when they came to visit.
"She definitely made us all feel like the most important people in her life," she recalls. "She was always interested and present in our lives. She's old school in that she's not the most empathetic person. She can be stern. She doesn't analyze feelings, but is always looking at what you might need, how to help you."
Becky said Golda had a sixth sense about when to spoil them and when not to.
"She spoiled you when you were doing well; spoiled you for good behavior and good grades," Becky said. "She spoiled us by meeting our needs, but she was never one to give us excessive things."
Jim Snodgrass said Golda often took him to the mall or to see movies.
"She loves movies, she loves theatre. She always enjoys taking in cultural events," he said. "She likes observing people and how they live their lives."
Jim said Golda relishes being the matriarch of the family.
"She always made sure we had family gatherings for holidays. No birthday was ever missed. Thanksgiving was always spent together, every cultural tradition would be celebrated."
Aging But Still Has a Sharp Mind
As much as Golda helped take care of her grandchildren when they were young, Jim and Becky now look after her as she has gotten older. Golda is almost blind thanks to macular degeneration, so she can no longer read or watch TV.
"I sit here. I have nothing to do," Golda says. "I cannot read, so I think about the past. Things which were and were not. We had a good life in China. That I can tell you."
She does, however, enjoy music and the radio. Since they both live in the building, Becky and Jim also make sure Golda's apartment is kept as immaculate now as when she was doing the housekeeping.
Jim said his grandmother has always had a sharp mind and a keen memory.
"I think part of the reason she has endured so long is that she is so interested in people's lives," he said. "Even the most mundane things, she's interested in that."
Golda always had a strong social circle and loves being with people, although many of her closest friends have now died.
"Besides family, Mother's favorite thing is being with her friends," Esther said. "She and her friends had dinner at each other's homes regularly. She was very involved with her friends."
Best Friend
Golda's closest friend was the late Raissa Frankel Goldin who lived in the Flores Street apartment building and was routinely included in family gatherings. Jim and Becky say they considered Raissa to be a second grandmother.
Golda and Raissa had become friends in Shanghai, both having American husbands being held in Japanese internment camps. However, Raissa's husband died as a result of the harsh conditions. When Raissa came to America in the late 1950s, she and Golda renewed their friendship.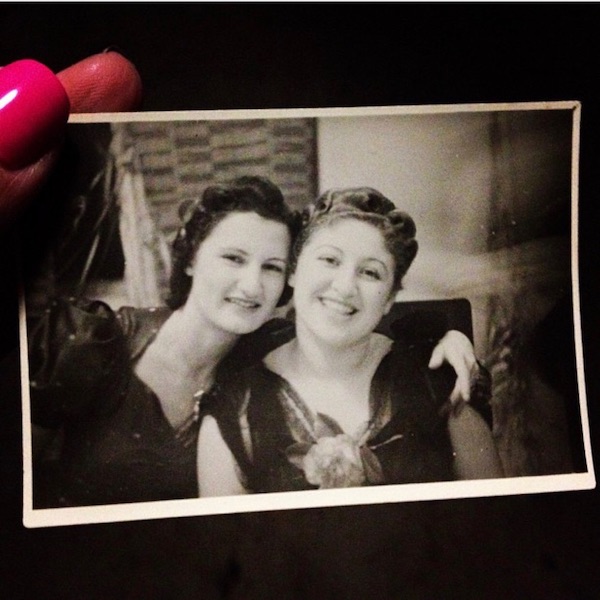 "It was a very close-knit community in Shanghai," Esther said. "My mother and Raissa really just hit it off, and then became even closer while their husbands were in the internment camps. They were best friends."
Golda, Raissa and several other friends played weekly mahjong games. In fact, their mahjong group was featured in a local magazine article in the late 1980s, although Golda has forgotten which publication ran it.
While Golda is proud of her Jewish heritage, she is not someone who goes to temple regularly.
"I believe you have to be a good person, good to people. Some people go and pray and they're not so nice," Golda said. "Holidays, I celebrate. The heritage, the Jewish heritage, I keep."
Even though Golda is Russian by ethnicity, her Chinese heritage is central to her identity. Becky remembers one time as a pre-teen when her grandmother and Raissa took her shopping for school clothes in Los Feliz.
"The clerk [in the shop] asked me what nationality [my grandmother] was, and I said, 'Russian'," Becky recalled. "She whipped around and said, 'I'm Chinese'."
Esther said that education is vitally important to her mother. Golda helped pay for many education-related expresses for her grandchildren. For example, when Becky was required to have a computer for school, Golda bought it for her. When Robert got into Yale Law School, Golda paid for part of his tuition.
"Education is absolutely her top priority," Esther said. "She was always saying, 'You can lose everything, but you can't lose your education'."
Given the life she's had, Golda truly spoke those words from experience.
Click here to subscribe and receive an email every morning showing the previous day's news on WEHOville. You'll be joining the great list of supporters of WEHOville and our effort to provide you with the news you want and need.