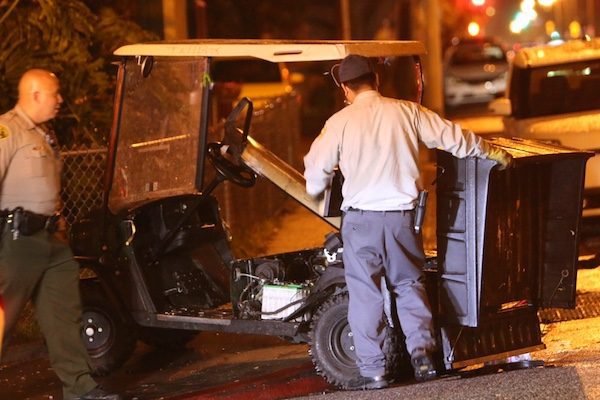 West Hollywood Sheriff deputies responded to a reported traffic collision on Fountain Avenue and Fuller, just behind Plummer Park, just after 10 p.m. Friday. Deputies discovered that a white Kia had collided with a golf cart type vehicle.
The driver of the Kia indicated he was traveling westbound on Fountain in the left lane and the golf cart was traveling in the same direction in the right lane. As the Kia approached the intersection with Fuller, the driver of the golf cart made a sudden left turn in front of him and a collision occurred, with the golf cart ending up on the sidewalk.
There were no injuries and West Hollywood Sheriff deputies towed the golf cart as it wasn't legal to drive one on the street.