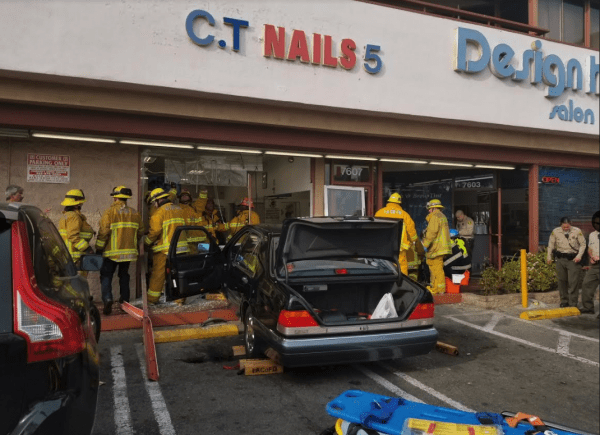 A car smashed into the front of a nail salon on Santa Monica Boulevard in West Hollywood this afternoon.
The crash destroyed the front window of CT Nails 5, which is at 7607 Santa Monica near North Curson Avenue in the shopping plaza that houses a 7-Eleven convenience store. Apparently the accident happened when the driver thought she was backing up from a spot in front of the salon but instead accelerated forward.
The accident happened around 3:30 p.m. A person on the scene said that no one appeared to be injured. L.A. County Fire Department personnel arrived to clean up the broken glass.