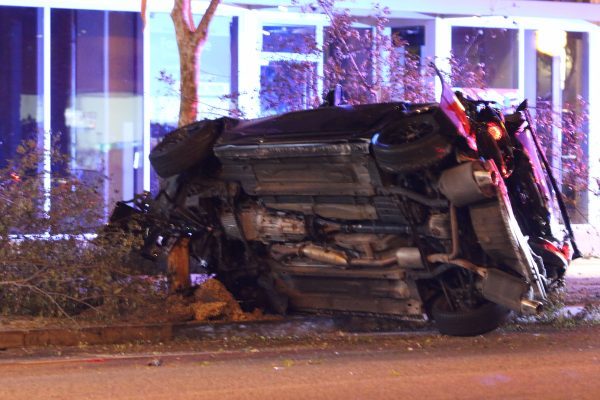 A car crashed around 4 a.m. today on Santa Monica Boulevard at Detroit Street, rolling over, destroying a tree and injuring the two occupants.
The driver and the passenger were taken to Cedars-Sinai Medical Center. Their condition is unknown.
The Los Angeles County Fire Department and the West Hollywood Sheriff's Station responded to
The accident, in front of the Yummy food store at the Domain apartment building, resulted in vehicle parts scattered across Santa Monica Boulevard and Detroit. Sheriff's deputies briefly closed Santa Monica until the vehicle and debris were removed.