Alameda, Calif.
Albuquerque, N.M.
Bellingham, Wash.
Berkeley, Calif.
Chicago, Ill.
Davis, Calif.

Philadelphia, Penn.
Raleigh, N.C.
San Francisco, Calif.
Santa Monica, Calif.
Seattle, Wash.
Those are a few of the cities that have ended or are in the process of ending their banking relationship with Wells Fargo.
What about West Hollywood? We shall see in the coming months, after the City Council votes tonight to approve the release of a request for proposals for banking services that currently are provided by Wells Fargo, whose five-year contract expires on March 3, 2019.
The good news is that the City of West Hollywood has opted not to automatically extend its contract with Wells Fargo for three years. More worrisome is the support Wells Fargo has gotten from the City Council because of its donations of money to LGBT causes and other non-profit social organizations.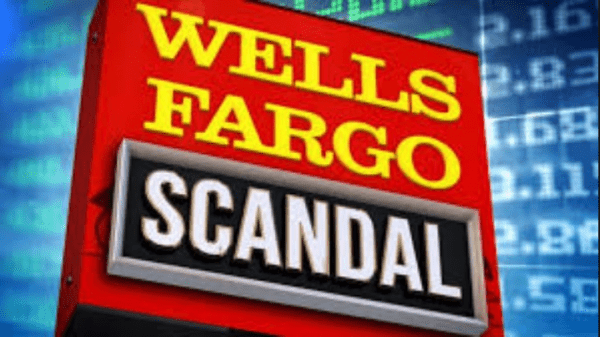 The Council in August 2017 adopted a "Social Conscious Banking Policy" in response to proof that Wells Fargo had ripped off millions of customers (well over four million at last count) by creating fake accounts under their names and charging for them, overcharging customers who defaulted on mortgage loans and, as was recently disclosed, forcing customers with car loans to pay for insurance they didn't need.
However, a report to the City Council from the Finance and Technology Services Department states: "Staff has been very satisfied with the enhanced banking and customer service provided by Wells Fargo. Staff continually meets with bank representatives to monitor and evaluate its banking services. In addition, Staff internally analyzes its accounts routinely and has found no discrepancies pertaining to its accounts.
"Wells Fargo has been proactive in keeping the City informed of how they are revamping their practices along with critical changes made to rebuild trust and better serve communities. Wells Fargo has provided information on their ongoing investment in the West Hollywood community, Los Angeles and California; their commitment to Native American Governments, Communities, and Indigenous Peoples …"
There's also the fact that Wells Fargo has been a large donor to the Gay Men's Chorus of Los Angeles whose chairman is City Councilmember John Duran. That bank is listed as one of three donors to GMCLA of $50,000 or more, way above the $10,000+ category of U.S. Bank and the levels of other city vendors like Athens Services and real estate developers and their lobbyists such as the Charles Company, Faring, the Mani Brothers, the Arts Club and Latham & Watkins.
Duran at past Council meetings has been an avid defender of Wells Fargo, calling out its support for LGBT organizations and claiming that its funding of the controversial Dakota Pipeline, one of Donald Trump's favored projects, shouldn't be an issue. Members of the Standing Rock Sioux Tribe, which argues that the project would contaminate its water and damage sacred cemeteries, shouldn't be listened to, Duran argues, because the tribe describes marriage as a union of a man and a woman.
If Wells Fargo is an applicant for a contract to provide banking services for West Hollywood again, it's clear that Councilmember Duran should recuse himself from any vote to approve such a contract.
The contract application and review process is a lengthy one, and the winner chosen by City Hall won't go before the City Council for final approval until July 16, 2018. In the meantime, those of us who love West Hollywood for having moral and ethical principles and standing by them should keep an eye on what's going on, and a special eye on the positions on this issue taken by those Council members running for re-election and their challengers. Patrick Range McDonald a former writer for L.A. Weekly, once disparaged West Hollywood by calling it "the most progressive city money can buy." Let's show him that he's wrong.