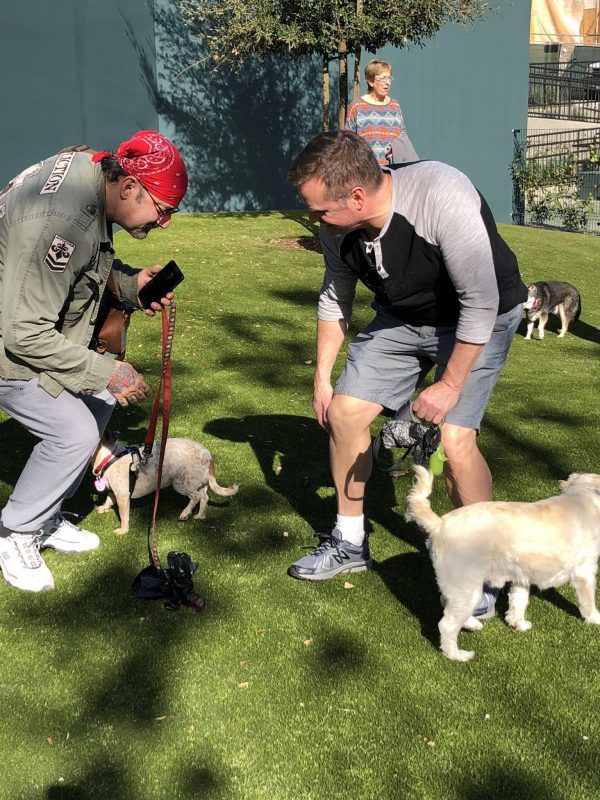 The two off-leash dog parks in West Hollywood Park, which opened on Jan. 13, now will be closed for two weeks to accommodate the Elton John AIDS Foundation's annual Academy Awards viewing party.
An announcement from City Hall says the closure will begin on Feb. 21 to allow for setup of the Academy Awards event, which takes place on March 4. The dog parks will re-open on March 8. The closure affects the entire north end of the park, including the basketball courts between the two dog parks.
During the closure the city will undertake some additional construction-related tasks at the dog parks, which are located at the north end of West Hollywood park.
"The City of West Hollywood recognizes that this closure impacts park patrons, community members and animal companions, and we appreciate your patience," says the city announcement.
Plummer Park, located at 7377 Santa Monica Blvd. will remain open for park patrons and the off-leash dog park at William S. Hart Park, 8341 De Longpre Ave., will remain open.
Residents with questions related to the closure of the north end of West Hollywood Park, including the dog parks, are asked to contact the City of West Hollywood's Department of Public Works at (323) 848-6375.