I can appreciate West Hollywood City Council candidate Duke Mason's personal sentiments regarding his family friend, President Ronald Reagan, but heralding his "greatness" as a man, and especially as a "great" president, is where we part company.
Seriously. Reagan may have been influenced by such "advisors" as Gary Bauer and Alan Keyes… and Edwin Meese. But they were not the president. Reagan ignored the AIDS epidemic even as thousands of people were dying of the disease. Many of his "people" believed that AIDS was God's punishment of men for being gay, and I'm sure that influenced him, but he was "the decider."
Reagan did not publicly talk about AIDS until the sixth year of his presidency. In 1986, when AIDS fatalities were doubling every year, Reagan proposed cuts in funding for AIDS research. It wasn't until a grade school student named Ryan White was barred from returning to his class after being diagnosed with AIDS, that the Reagan Administration started looking into the "possibility" that AIDS "might be" another human disease that could affect anyone, and was not a punishment from God against gay men, who were and are a part of his own creation.
It's good that Ryan White was able to awaken Reagan's humanity, but sad that gay men, especially those with AIDS, were not.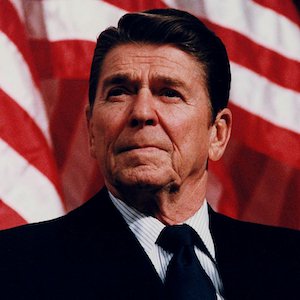 For those who were there and lived through the confusion and the horror of the early AIDS epidemic, any praise for Ronald Reagan's behavior during that time is abjectly rejected. Friends were dying and fear was rampant, and that's why, although I was never diagnosed with AIDS or never tested positive for HIV, I answered the call from APLA to offer my volunteer services on the hotline and Speakers' Bureau for nearly four years. It was a call to arms and, for me personally, it was a way of helping push back against the Ronald Reagan anti-gay propaganda machine and trying to help educate the public with facts and unbiased information.
In 1985, the first "Commitment to Life" fundraiser (which raised $1.3 million for AIDS research) honoring Betty Ford and spearheaded by Elizabeth Taylor was staged at the Bonaventure Hotel. During that event a din of boos and hisses resounded throughout the ballroom when Burt Reynolds read a letter of "support and sympathy" from Ronald Reagan. Burt scolded and shushed the crowd, but I'm sure he understood we were responding to the insincerity of the words Reagan sent to be read for him, and resented the hypocrisy. It was far too little, far too late, and the words rang superficial and frivolous. It was commonly believed that Reagan felt compelled to make a public statement at that particular time, because it had just been publicly revealed that his former friend, Rock Hudson, had  been diagnosed with AIDS.
Reagan's mishandling of the AIDS crisis wasn't the least of his many shortcomings, but there are far too many to list here and they would fill a voluminous book. I hope one is soon written that tells the true story of his failed presidency. Reagan robbed the Social Security Trust Fund to pay for his budget shortfall. The money has never been paid back. His financial policies caused the savings and loan industry to collapse.
Reagan was very weak on the war on terror and helped lay the groundwork for today's Al Qaeda. He armed Saddam Hussein's Iraq during the Iran-Iraq war even as Hussein was violating international law by using chemical weapons against his own people. He illegally supplied weapons to Nicaragua rebels, violating a law that he himself had signed. He supported the racist apartheid government in South Africa by vetoing an act to pressure South Africa to end apartheid. Thankfully, Congress was forced to override his veto.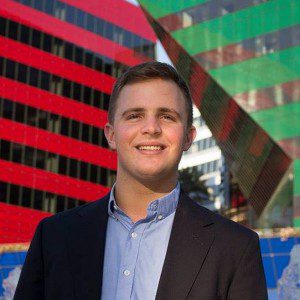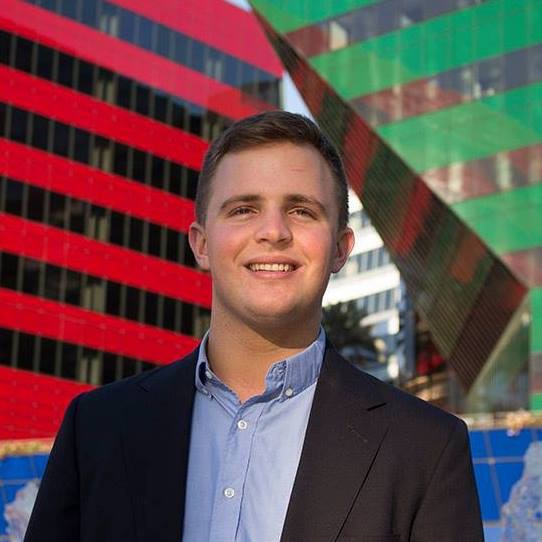 Reagan presided over the structured de-institutionalization of mental illness that gave rise to a new era of homelessness. The mentally ill and indigent, as well as the homeless, are still being dumped and left in America's streets by hospitals and some law enforcement agencies.
Ronald Reagan busted the Air Traffic Controllers union, setting in motion ensuing decades of anti-unionism, wage stagnation and a declining middle class. At least 138 Reagan Administration officials, including several Cabinet members, were investigated for, indicted for or convicted of crimes. Many of them were pardoned by Reagan or George H. W. Bush before they could stand trial.
Ronald Reagan, Jr., said in his book "Ronald Reagan at 100" that he saw signs of dementia, and perhaps the approaching Altzheimers disease, while his father was still in the White House. That is certainly a reason to be sympathetic. We do know that around that time, his wife Nancy was heard to be whispering answers to him in response to questions from the media.
We'll likely never know to what degree the president's health effected his decisions in office, if at all. But one thing I can say for sure – Reagan was not a "great president." He may have been a "great" man to some, but not to me nor, do I think, to the gay community he betrayed, as well as not to millions more Americans who he disappointed for myriad reasons.
And by the way, Reagan did not "single handedly end the cold war." That's just another exaggeration, another "untruth", perpetrated by the Ronald Reagan propaganda machine. Those of us who know our history know better.