Romeo Fink, a West Hollywood resident also known as Topher DIMaggio, has been suspended from his role as a model and brand ambassador for the Andrew Christian underwear line after allegations of sexual improprieties including rape.
The suspension reflects an interesting twist in the #MeToo movement, which has focused largely on inappropriate if not illegal actions taken by men against women. A number of allegations have surfaced about powerful Hollywood figures taking sexual advantage of young gay men trying to further their acting careers. Advocates for Gemmel Moore, the young black sex worker found dead of a drug overdose in the WeHo apartment of white political donor Ed Buck, spoke out at a recent #MeToo event to demand elected officials condemn the abuse of young gay African-American men by older, affluent white men. And one of those who has accused DiMaggio of assault laments what he sees as a lack of interest in protecting sex workers.
The Andrew Christian suspension was first mentioned in a story posted on Queerty, the gay news website, which has published several allegations against DiMaggio (Fink's porn name) by gay men, including porn performers. One of those comes from Bryan Hawn, another West Hollywood resident, who has nearly 200,000 followers on YouTube and who got a lot of local attention for appearing on a billboard over the Healthy Spot pet store on Santa Monica Boulevard in West Hollywood promoting his derriére. Hawn publishes more explicit photos of himself on a paid subscription site.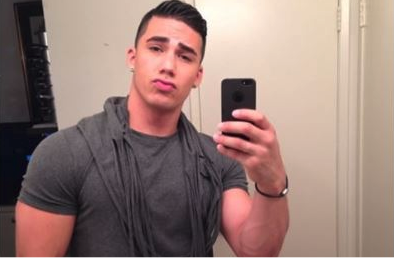 In an interview with "Instinct," a gay magazine, Hawn said that DiMaggio was sexually aggressive with him during an encounter at Micky's, the gay bar on WeHo's Santa Monica Boulevard.
""Last year, I was at Mickey's in Los Angeles where he was hosting for the night, and he came up to me, grabbed me by the legs trying to pick me up and put his hands on my ass," Bryan told Instinct. "I yelled for him to stop several times in the middle of the club and he persisted. The club went silent as everyone was staring at me. I had to wrestle with all my strength to get him off of me, he was so incredibly aggressive."
In January, Tegan Zayne, another gay porn performer, posted on Twitter an accusation that DiMaggio had had sex with him despite Zayne's objections the night before the two were to appear together in a shoot for a gay born film.
In a lengthy series of Twitter posts, Zayne said that in 2016 DiMaggio entered the bedroom they were sharing at the filming location and insisted on having anal sex. Zayne said he objected that he hadn't prepared himself for that, an objection that he said DiMaggio dismissed. Finally, Zayne said, he asked DiMaggio not to ejaculate in him but DiMaggio did anyway.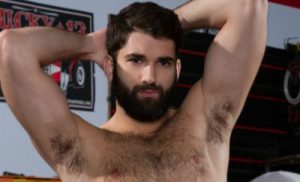 In his post, Zayne said he had "struggled with the idea that maybe he didn't rape me, and maybe I did enjoy it. Maybe having someone cum in you when you repeatedly tell then 'no' is not a big deal when ur a sex worker….
"Nothing is going to happen, he will still be getting awards and jobs, so why am I telling this story? Because it can happen to anyone. You will be manipulated to think YOU are the one in the wrong."
Zayne also said that despite the coverage given to the #MeToo campaign against sexual assault of women, "it feels like no one cares about the male victims, or the sex workers. As someone else said to me 'rape doesn't exist in this line of wrk,' and it couldn't be more true."