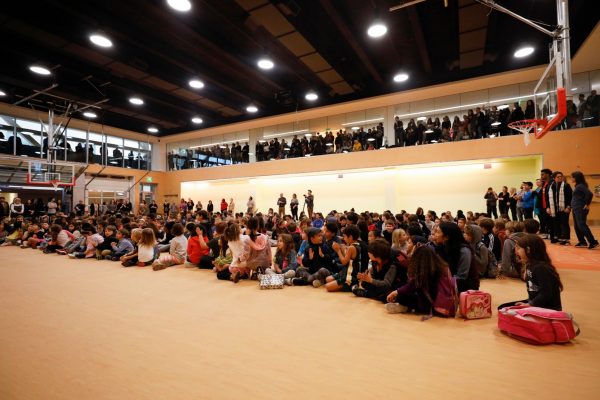 The Center for Early Education has opened its new instruction and administrative building marking completion of the first phase of the expansion of its campus on La Cienega Boulevard. The new building houses a gym, classrooms and a boardroom that opens onto an urban terrace, and will feature a custom art installation by Friedrich Kunath facing La Cienega Boulevard.
At Monday's opening ceremony, Head of School Mark Brooks offered thanks to those who made the project possible.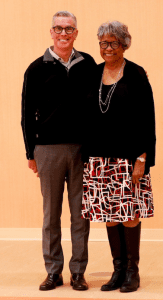 "This new building marks completion of the first phase of our campus enhancement plan that will redefine the Center's present and future, and create the most dynamic early education learning environment in California," Brooks said. "We wouldn't be here today without the help of so many people and it's our job today to thank them for all of their hard work."
Also present was Reveta Bowers, the recently retired head of the school, who helped set the expansion plan in motion a decade ago. Bowers focused on the future of CEE, describing how the children and grandchildren of current students will be able to learn and grow in these new buildings in years to come.
CEE was founded in 1939 by a group of psychoanalysts and is regarded as one of the country's top elementary schools. It is private elementary school serving more than 500 students in preschool through sixth grade. Last year a little more than half of its students were non-white. Tuition ranges from $20,710 a year for toddlers to $29,480 a year for sixth graders.
Its campus is located at 563 N. Alfred Street and extends west to La Cienega Boulevard. It has three school buildings, a central courtyard, three ground-level play yards and underground parking.
The expansion plans include 65,000-square-feet of new buildings on 2.32 acres. The plans were somewhat controversial because they required the demolition of an apartment building with nine rent-stabilized apartments as well as two existing school buildings and some nearby shops. However, the West Hollywood City Council in December 2015 approved the plans.
.