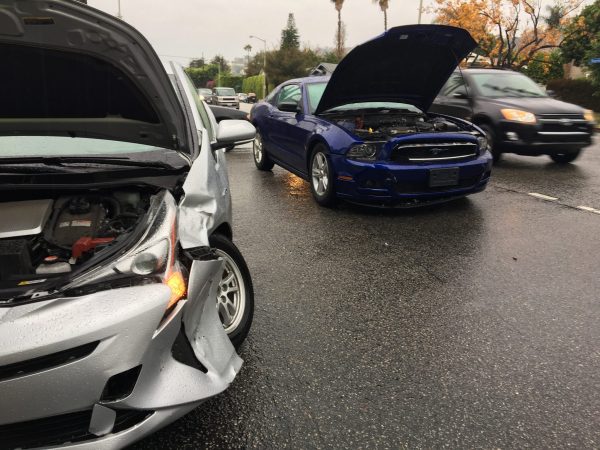 Another accident on Fountain.
A silver Toyota Prius heading northbound on Genesee Avenue around 3 p.m. today tried to make a left turn onto Fountain Avenue. It collided with a blue Ford Mustang traveling eastbound on Fountain.
No injuries were reported.
The accident is the latest in a series that have prompted residents along Fountain to demand the City of West Hollywood take more action to improve traffic and pedestrian safety there.
A neighborhood meeting is scheduled for 6:30 p.m. on Jan. 22 at the West Hollywood Community Center at Plummer Park to discuss recommendations by the City Hall staffers that come from a Fountain Avenue Safety Study. Plummer Park is at 7377 Santa Monica Blvd.