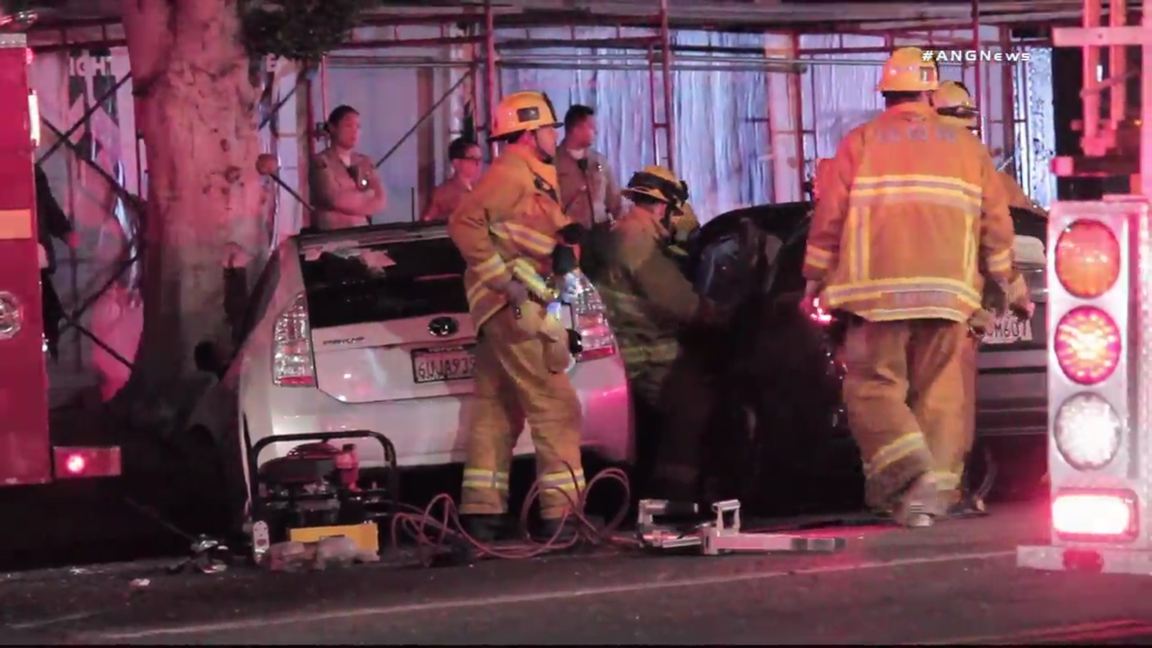 Three people were injured, one moderately, in a two-car collision this morning on La Cienega Boulevard near Sherwood Drive.
Firefighters and paramedics were dispatched to the scene at 1:42 a.m.
The West Traffic division of the Los Angeles Police Department said detectives are investigating a suspected incident of driving under the influence.
correction: An earlier version of this story based on information from the LAPD said four were injured in this accident. The number injured was three and the story had been corrected.