William "Bill" Dailey, the longtime proprietor of Dailey Rare Books, a landmark in Greater West Hollywood and on the Los Angeles book scene for 40 years, died on Dec. 15 in an accident near his home. Dailey, 72, was one of the last in a distinguished line of important Los Angeles bookstore owners.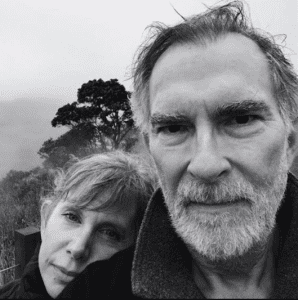 Dailey was born in Bryn Mawr, Penn., in 1945. He spent his formative years in Evansville, Ind. and studied art at Lake Forest College, Evansville College and later at University of Indiana. He moved to California in 1967 and landed in San Francisco just in time to witness the Diggers last major parade celebrating the "Death of the Hippie."  He then made his way to the warmer climate tf Southern California, where he taught at The Dunn School in Los Olivos for one year. His students included a teenaged John Burnham, later of ICM, and Rod Forbes, the future founder of Design Within Reach.  Dailey maintained friendships with both Burnham and Forbes until the end of his life.  Dailey counted among his many friendships such diverse characters as Barry Humphries, Wallace Berman, Prince Stash Klossowski de Rola, Dane Rudhyar, Dr. John Lilly and Timothy Leary.
Dailey began his apprenticeship in the antiquarian book world at legendary book dealer, Zeitlin & Verbrugge in 1969.  He learned the art of book scouting from "Uncle" John Martin of the Black Sparrow Press, with whom he would scour used bookstores in his off hours.  In 1970, Dailey and Michael Horowitz founded the largest collection of psychoactive drug related literature, the Fitz Hugh Ludlow Memorial Library, named after the first American to write a book about drugs and drug use.  The library is now housed at Harvard University.
Dailey was also a publisher and a letterpress printer.  In 1972, he co-founded "The Press of The Pegacycle Lady," with his then-wife, Victoria Dailey.  Their press specialized in producing the book as art. These books were distinguished by the use of handmade paper and letterpress printing and often included art such as tipped in watercolor paintings or woodcuts. These were considered exemplars of the book arts in which no detail was overlooked. Published books included works by Dane Rudhyar, Jack Hirschman, Stéphane Mallarmé, the Marquis de Sade, D.H. Lawrence, Edouard Roditi, Roger Bacon, Steve Martin, Ricky Jay, Don Bachardy and Gustave Baumann.
In 1975, they opened William & Victoria Dailey Rare Books, which became Dailey Rare Books in 1997. The store on 8216 Melrose Ave. near Harper became a mecca for those in search of rare and unusual books. Dailey's love of art, design and the arcane was reflected in his inventory.  In 2007, he closed his store on Melrose and sold books via the internet and antiquarian book fairs.  In nothing resembling retirement, he divided his time between Los Angeles and the Palm Springs area, where he owned the Hacienda Hot Springs Inn, a hotel that he liked to tell guests he had won in a poker game.
An ardent collector, accomplished bibliographer, lifelong scholar, hot springs fanatic, artist and raconteur, Dailey's interests and knowledge always covered a wide range of topics.  Works of transcendentalist art, sacred geometry, early travel literature of Mexico and a voluminous collection of desert literature were among Dailey's last passions. One of the most notable collections Dailey amassed was that of books on vegetarianism, which he began to collect in 1970.  That collection contained works spanning from 1547 to 1967. That collection was later donated to the Lilly Library at University of Indiana, where Dailey gave a lecture about it last year.
William Dailey was a longtime Buddhist who practiced Vipassana meditation for many years with Trudy Goodman of InsightLA.  His spiritual practice informed every aspect of his life and is reflected in the many subjects he passionately explored. He is survived by his partner Nicole Panter, their two dogs, LouLou and Cleopatra Jones, a wide circle of friends, his former wife and friend Victoria Dailey, and his sister Deanne Dailey Hansen.
A private celebration of William Dailey's life will be held in early February in proximity to the International Antiquarian Book Fair.