The Feelyons wrestling last year against Party Patrol.
As we roll into 2018, many of us are obsessed (and some of us distressed) over who will be the next president of the United States, the next U.S. Senator from California, the next members of the West Hollywood City Council.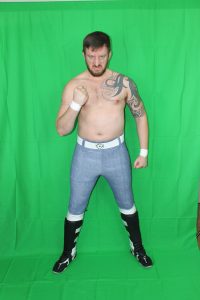 The answers to those questions are far off. What is looming, however, is who will be the Hulk Hogan of WeHo?
That will be decided on Feb. 3 when David Kabbes and Louie Martinez of West Hollywood Wrestling stage their first professional singles wrestling tournament, the winner of which will be the first ever West Hollywood Wrestling Champion.
Kabbes is an actor and works as a general contractor who does remodeling and new construction through SOLIDesign + Build. Martinez is a dancer, choreographer and actor who runs Fanatix Dance Company. Both are avid wrestlers.
Kabbes said they have been training for two years, with the hope of eventually being a tag team. Kabbe persevered through a split wrist, the sort of injury that is almost inevitable when big men enter a ring and try to throw one another around.
There already exists an amateur wrestling group in Los Angeles. Southern California Wrestling Club
describes itself as SoCal's "only all-inclusive USAW (U.S. Wrestling Association) sanctioned freestyle wrestling club."
But amateur wrestling doesn't feature the crazy and sometimes comedic costumes of professional wrestling, which requires the skills of an actor as well as those of a wrestler. Martinez and Kabbe, both longtime fans of professional wrestling have experience staging shows, understand that.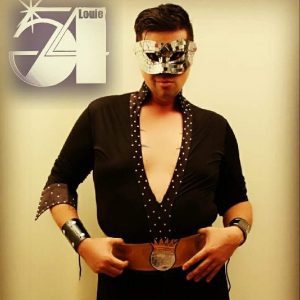 "We were like, "Why don't we just throw our own shows?' since we know what we are doing," Kabbe said. "It just seemed logical to take the next step."
That next step is an eight-man tournament that will take place on Feb. 3 at 2 p.m. at American Legion Post 43 at 2035 N. Highland Ave. in Los Angeles. Tickets are $30 for a ringside seat and $20 for general and can be purchased online.
Kabbe said he and Martinez plan to livestream the event on Facebook and Twitch and record it to be watched on YouTube. "We want to be able to have Twitch users around the world watch our show," Kabbe said. "And if our production quality is good enough, we'll be able to shop it out.
"We see this as definitely as a Logo show — the Logo streaming service," he said, referring to Viacom's digital cable and satellite TV channel, whose programming is geared somewhat to an LGBT audience.
Kabbe and Martinez also want more of a presence going forward in West Hollywood. Kabbe said they were frustrated in their effort to find a space in WeHo to stage the first tournament. One ambition is to stage a match at the next L.A. Pride festival, which takes place in June in and around West Hollywood Park. They also would like to find a commercial space where they can open a dojo, a martial arts studio, to train people to wrestle. "Start small, aim tall," Kabbe said of their aspirations.
Martinez and Kabbe said they started out wrestling as a tag team. While the Feb. 3 show will be a single competition, they hope to eventually stage tag team matches as well.
Thus far, there are eight wrestlers confirmed for the Feb. 3 match, and Kabbe said they will have an announcer who is larger than life. The wrestlers, some of whom prefer to go by their professional names rather than their real ones, are: Louie 54, Duke Dayzie, Osiris Mittens and Senor Buttons (aka the Feelyons), Hobo, Dan Joseph, Eric Watts and Ty Matthews.
Now the question is, which will be the Hulk Hogan of WeHo?