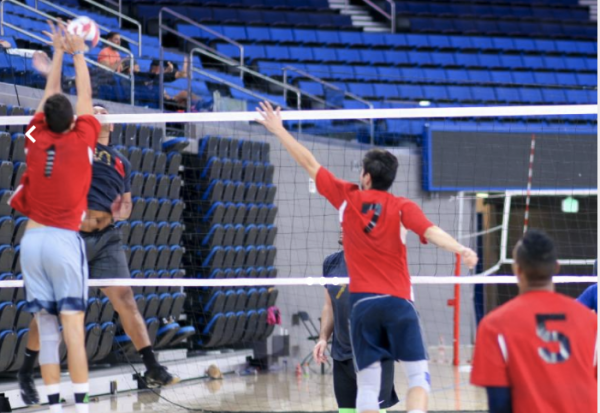 The third annual West Hollywood Sports Festival kicks off this Labor Day weekend with competitions in sports such as tennis, basketball, soccer, dodgeball, volleyball and sand volleyball.
The festival opens with a kickoff party from 6 to 11 p.m on the mezzanine level of the Andaz hotel, 8401 Sunset Blvd. Participants are invited to attend and pick up their credentials. Cocktails will be available from the bar in Studio 4 and there will be music spun by DJ Brynn Taylor and a "Rock, Paper, Scissor Tournament" hosted by Vicki Vox.
The WSF competitions will begin Saturday and run from 7 a.m. to 7 p.m.  Playoffs will take place from 7 a.m. to 7 p.m. on Sunday.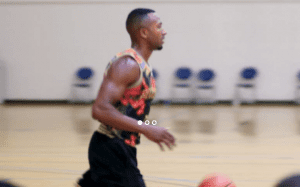 Most of the athletic events will take place at venues on the campus of the University of California, Los Angeles (UCLA), the John Wooden Center, the Sycamore Tennis Courts, the Intramural Field, the Sunset Recreation Tennis Courts, the Student Activities Center Gymnasium and Collins Court. Other venues include Santa Monica College's Pavilion Gymnasium and Pan Pacific Park in Los Angeles. There will be WSF tennis finals from 9 a.m. to 5 p.m. on Monday at Plummer Park, 7377 Santa Monica Blvd. between North Vista and North Fuller.
The WSF closing party will take place on Sunday beginning at 8 p.m. at Flaming Saddles, 8811 Santa Monica Blvd. at Larrabee Street.
The festival brings together organizations such as the Los Angeles Tennis Association, WeHo Dodgeball, Lambda Basketball, the WeHo Soccer Club and Los Angeles Volleyball Organization, most originally formed to provide activities for LGBT people.
A wristband that provides access solely to WSF sport venues can be purchased for $5, and is valid Saturday and Sunday. Presale festival passes are available for $19.95 for a Gold pass and $24.95 for a weekend Platinum pass. Presale admission to the closing party at Flaming Saddles is $5. Tickets and passes can be purchased online at www.wehosportsfestival.com/register/festival.
West Hollywood residents can get a special pass for $5 that includes access to all WSF events, access to sport venues and discounts and promotions from participating local businesses — proof of residency is required; use the promotional code WEHOLOVE when purchasing tickets online.
Athletes must register through their sports first, and then may purchase athlete festival passes online.
Volunteers are needed, as well. To volunteer, sign up online at www.wehosportsfestival.com/volunteer.
The festival is produced by the Los Angeles Volleyball Organization with support from the City of West Hollywood.
To contact the West Hollywood Sports Festival, call (323) 275-9655 or email info@playlavo.org.