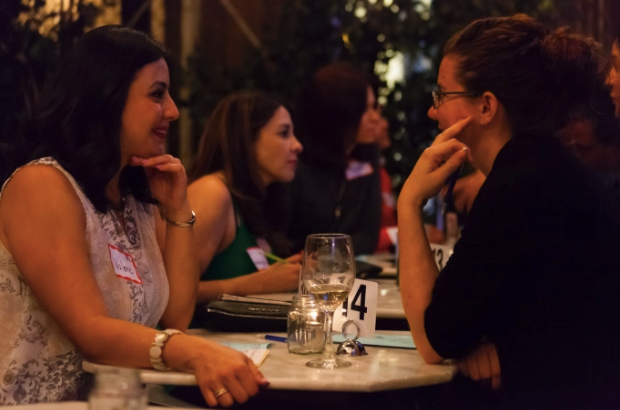 If you're a queer woman who leans more towards the feminine side of the spectrum you might want to attend Quick Dates: Femme for Femme. The event begins at 6:30 p.m. at Cellar 43 restaurant, 1643 N. Cahuenga Blvd. in Los Angeles.
National lesbian matchmaker Kathleen Saunders from Three Day Rule will be speaking. beGlammed, an on demand beauty service app, will be available to transform your look with their expert makeup artists.
Round 1 of speed dating starts at 7 p.m. At 7:45 p.m. there is a Three Day Rule matchmaker session, followed by Round 2 of speed dating at 8:15 p.m.
Tickets cost $25 in advance, $30 in purchased in the last three days before the event and $35 at the door. Tickets can be purchased online.