Sharon Perlstein, one of the City of West Hollywood's longest-serving senior employees, has retired from her position as City Engineer.
Mayor John Heilman recognized Perlstein at last night's City Council meeting with a proclamation calling out her work. She also was praised by City Manager Paul Arevalo for her consistent good work. Perlstein has been an employee of the City of West Hollywood since 1991.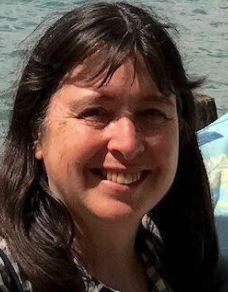 "In her time with the city, Sharon made safe and clean streets a priority, establishing both the annual sidewalk Inspection and the city's street sweeping operation, as well as hiring the very first in-house street maintenance crew," Heilman said in the proclamation.
" … She also managed the Santa Monica Boulevard Rehabilitation Project in 2001, as well as the Sunset Beautification Project in 2010, working tirelessly to make the city a fun, beautiful, and safe place to live, work, and play; and
" … Over the years, Sharon supervised 150 capital improvement projects that involved 44 miles of commercial and residential center lines, 107 miles of traffic lanes, 92 miles of curb, 7.5 million square feet of pavement and 4000 sidewalk segments; and
" … Sharon has acted as an innovative force in her department, establishing the first ACO drain channels and the first Spaulding porous asphalt parking lot on the West Coast in 2004, as well as implementing the sharps disposal by mail program in 2006…
" … In addition to these invaluable achievements, Sharon helped the city implement a food waste program ten years ahead of the rest of the state, which served as a model for effective municipal organics recycling practices …
" … Sharon's dedication to the City of West Hollywood will remain evident for years to come, and her leadership will be sorely missed."