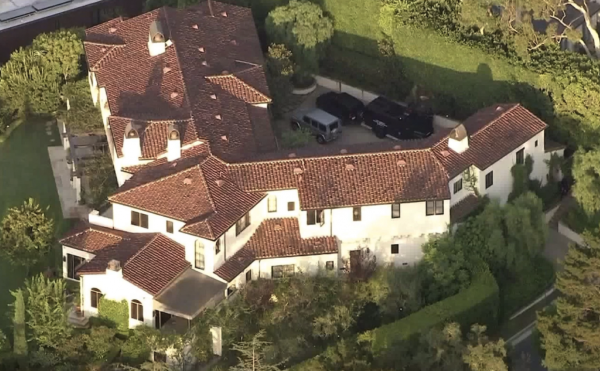 A man who died in an hours-long standoff with police after allegedly firing shots at his estranged girlfriend and responding officers has been identified as Eric Paul Bogart of West Hollywood.
Officers went to a sprawling estate on the 1600 block of Alta Mura Road in Pacific Palisades late Wednesday night in response to a report of a domestic dispute, the Los Angeles Police Department reported.
The alleged victim, the suspect's estranged girlfriend, got out safely and some evacuations were ordered in the neighborhood while Bogart remained barricaded in the home. At one point, he fired shots at police, who returned fire. No officers were hurt.
A SWAT team was sent to the scene, beginning a standoff that continued throughout the night. Dozens of tear gas canisters were fired into the 9,000-square-foot house by police, but the suspect didn't come out.
SWAT officers found Bogart, 49, dead inside the residence just before 11 a.m. Thursday, said LAPD Officer Drake Madison. It was unclear whether he had been wounded by police or shot himself.