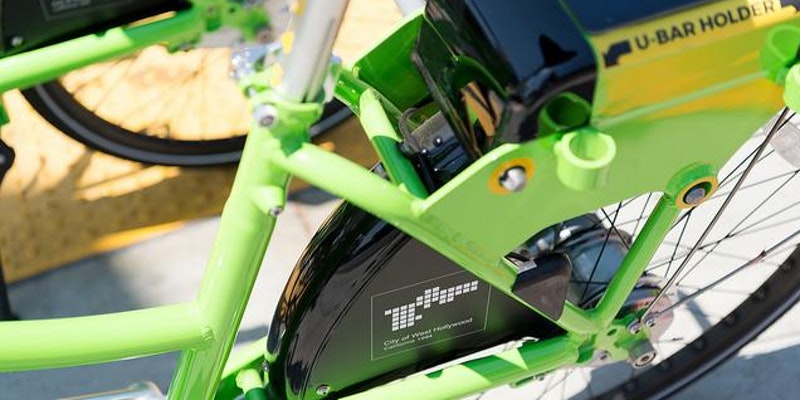 If the only pedal you push is the accelerator in your car, maybe it's time to try a healthier option.
For those who haven't yet tried the City of West Hollywood's bike share program, the WeHo Pedals "Bike Share Basics" class can tell you how.
The class, sponsored by CycleHop and taught by Sustainable Streets, www.sustainablestreets.org
is free. In the two-hour class, students will learn all the features of the bikes, basic rules of the road and essential safety tips for riding safely and lawfully in the roadway. Bikes are provided. All participants will receive a free helmet.
The class takes place on Sunday, Aug. 20, from 9:30 a.m. to noon at the bike share station at Plummer Park, 7377 Santa Monica Blvd. Those attending can register online.