Project Angel Food and Mother's Day are synonymous with love and devotion. And in the language of flowers, lilies symbolize devotion. This Mother's Day all three will blend together as Project Angel Food delivers a bouquet of Peruvian lilies to every mother on the client list along with their special meal and the bountiful love embodied by the organization.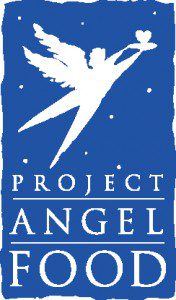 Project Angel Food is partnering with KW Downtown, Keller Williams 700 S. Flower Street, Suite 2900, Los Angeles, Black Knight Patrol, San Pedro and Long Beach and Hollywood School House parents and children. The flowers are being purchased through a generous grant from the F.I.S.H. Foundation.
KW Downtown has chosen Project Angel Food as their charity for the company's annual day of giving called RED DAY. The real estate agents will arrange bouquets and deliver them to clients in the Downtown area. Black Knight Patrol, a security company, will be using their patrol cars to deliver to clients in the Long Beach and San Pedro. And, the children from Hollywood School House are creating handmade Mother's Day cards to accompany the flowers they will be delivering in the Hollywood area.
Project Angel Food volunteers will surprise 500 mothers with an arrangement of Alstroemeria, commonly called the Peruvian lily or Lily of the Incas. Richard Ayoub, Executive Director, says, "This is the first time we have been able to surprise these deserving mothers with a special gift on their special day. And, we thank our generous donors who have made this possible."
Project Angel Food has served the community tirelessly for 28 years, providing more than 10.5 million meals to men and women living with critical illness. The kitchens, staff and volunteers prepare over 11,000 meals a week, free of charge and medically tailored to the requirements of those living with HIV/AIDS, cancer, kidney failure, congestive heart failure and diabetes. The mission is one of love, to feed and nourish the sick as they fight their battle.
Many of the clients are living well below the poverty line and Project Angel Food is the lifeline filling a desperate need in all communities. The client base is testimony to this fact, 40% Latino, 30% African-American, 21% Caucasian, 5% Asian and 4% other. For the first time in its history Project Angel Food has a waiting list of 100 people desperately in need of food. Project Angel Food estimates it will cost $2,018 to take one person off the waiting list for a year.