West Hollywood voters are the most liberal in the county, but they voted with political conservatives on one issue in the last election. That is according to a new report by WeHo by the Numbers, following up on an earlier analysis.
That analysis showed that the city's voters stood out for their support of — or opposition to — most of the November 2016 ballot measures. For example, the city ranked No. 1 countywide in its support of background checks for ammunition buyers.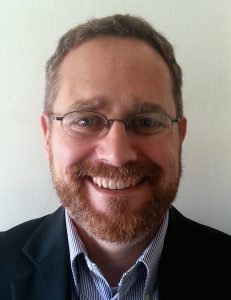 The new report puts West Hollywood, 87 other cities and over 70 unincorporated areas on a two-dimensional political spectrum. The spectrum is a snapshot based on a statistical analysis of each community's votes on the 19 ballot measures. A chart illustrating the spectrum accompanies this article.
The "political" (horizontal) dimension captures 70% of the voting differences among communities. It reflects familiar Democratic versus Republican policy differences on issues such as taxes, spending, criminal justice, gun control, bilingual education, environmental protection, healthcare regulation and campaign finance.
According to the report, West Hollywood anchors the left end of the political dimension. Inglewood, Santa Monica and Culver City are the next closest cities. Moving along the dimension, one sees Los Angeles, then Beverly Hills, Long Beach, and Burbank around the county average. Leona Valley is farthest to the right. It is an unincorporated community in the northern part of the county. Leona Valley's voters were six times more likely than West Hollywood's to support the Republican presidential nominee.
The communities on the left side of the political dimension split on the issue of requiring condoms in adult films. The majority voted in favor. However, West Hollywood and two dozen others joined the communities on the right in opposing the measure. They may have had different reasons, but they voted together.
There were also significant differences in support for marijuana legalization among communities in a given spot on the political dimension. Communities on the left were more supportive of marijuana legalization on average, but it depended on the community. West Hollywood was No. 1, but some communities on the left were less supportive than communities on the right.
To capture these differences, the report adds a "social" (vertical) dimension to the political spectrum. Not surprisingly, it places West Hollywood at the liberal end of this dimension. The city supported marijuana legalization and opposed the condom rule by about 10 percentage points more than Santa Monica, the second most liberal city on this dimension.
To find out more, see the full report, Where does West Hollywood fall on the Los Angeles political spectrum?