A copy of Christopher Street West's 2015 federal tax filing shows the organization ended the year with $298,781 in the bank, which likely explains its ability to survive after losing $395,000 last year.
The tax return shows the non-profit organization earned $1.752 million in revenue from the annual L.A. Pride Festival, which includes admission charges, beverage and food sales and booth rentals.
While the Internal Revenue Service 990 tax form doesn't offer much detail, it appears that another $577,400 in revenue can be attributed to parade and festival sponsorships, bringing the overall total to $2.229 million.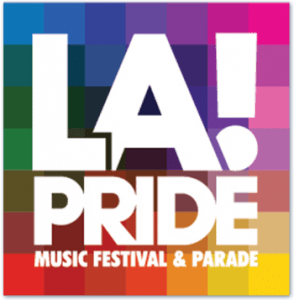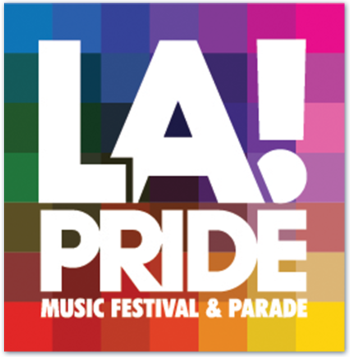 An additional $475,212 in revenue is attributed to the value of services provided by government entities such as the City of West Hollywood and the Los Angeles Sheriff's Department.
A copy of CSW's financials made available to WEHOville last August showed the organization booked total revenue from the Pride festival and parade of $2.069 million with expenses of $2.464 million.
The tax return, made available to WEHOville, has been filed with the Internal Revenue Service.
The 2015 tax return covers revenue and expenses for the entire year, which the 2016 financials obtained by WEHOville cover only that year's Pride events. That makes it impossible to compare overall expenses directly.
However, given that the Pride event is the source of almost all of CSW's revenue it is possible to make a comparison in several revenue categories.
A comparison of the 2015 990 form and the 2016 expense report shows CSW's revenue from admissions to last year's festival, for which it raised ticket prices, was $915,710. That compares with ticket revenue of $1.192 million in 2015.
Beverage sales generated $350,000 in revenue in 2015 and $250,000 in 2016. However parade entry fee revenue increased to $93,615 from $68,275 in 2015.
Last year's Pride event was controversial because of the CSW board's decision to refocus the annual festival on young people and a reduce space and programming for lesbians and transgender people. CSW also was criticized for increasing ticket prices for the event. An indication that the organization's controversies aren't over is the resignation of four of its 16 board members, who complained of efforts to restrict what they can say about the organization and the board's unwillingness to listen to them.