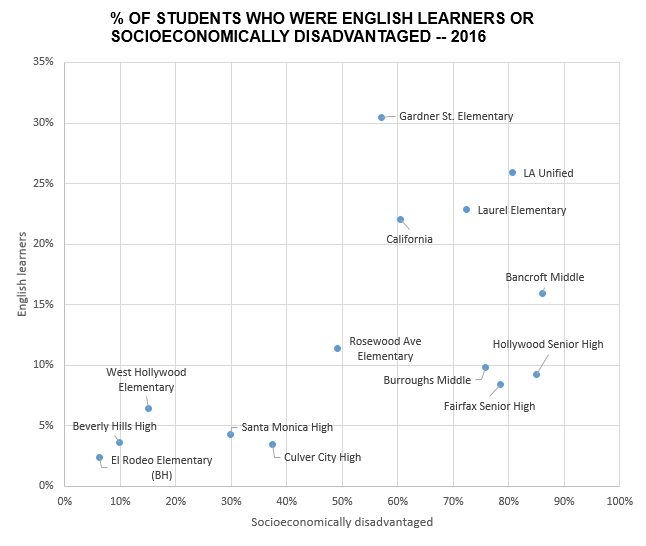 Disadvantaged students make up a majority of the students at local public schools serving West Hollywood. That is according to a new report by WeHo by the Numbers based on data from the California Department of Education.
In 2013, the State of California changed its school funding formula to focus more resources on disadvantaged students. The formula provides 20% more money for each disadvantaged student. Then it gives extra money to districts with a concentration of disadvantaged students (more than 55% of the student body).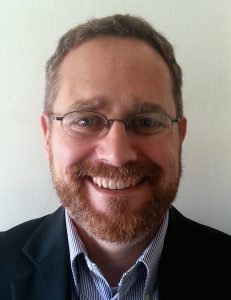 "Disadvantaged" means that the students come from low-income households, are in foster care, or are learning English. They have, on average, lower educational outcomes because of these challenges. The new funding aims to help schools change that. As Gov. Jerry Brown has explained, "Our disadvantaged students deserve more resources to overcome the extra obstacles they face."
The local public schools serving West Hollywood are Gardner Street Elementary, Laurel Elementary, Rosewood Avenue Elementary, West Hollywood Elementary, Burroughs Middle, Hubert Howe Bancroft Middle and Fairfax Senior High. They are all Los Angeles Unified School District (LAUSD) schools. "Unified" means that the district has both primary schools and high schools.
The accompanying chart from the report shows how many students at each school were socioeconomically disadvantaged (low-income) or learning English in 2016. Some students were both. For comparison, the chart also includes a nearby Beverly Hills elementary school (El Rodeo) and four nearby high schools: Beverly Hills, Culver City, Hollywood, and Santa Monica.
For six of the seven local schools, disadvantaged students were in the majority. The most common disadvantage was economic. The percentage of students who were socioeconomically disadvantaged ranged from roughly 50% at Rosewood Avenue Elementary to about 85% at Bancroft Middle. Fairfax High had twice as many socioeconomically disadvantaged students as Culver City High, and eight times more than Beverly Hills High. The LAUSD average was around 80%.
West Hollywood Elementary was the seventh local school. Fewer of its students were socioeconomically disadvantaged: 15%. That was higher than the two comparison schools in Beverly Hills but lower than the two schools in Culver City and Santa Monica.
The share of students who were English language learners ranged from about 5% to 30% at the schools serving West Hollywood. West Hollywood Elementary was again on the low end. Gardner Street Elementary was on the high end. It was the only one of the seven with more English learners than the LAUSD average of about 25%. The four schools in Beverly Hills, Culver City, and Santa Monica had less than 5% English learners among their students.
To find out about the educational impact on disadvantaged students – locally and statewide – see the full report, How many disadvantaged students are served by West Hollywood-area public schools?