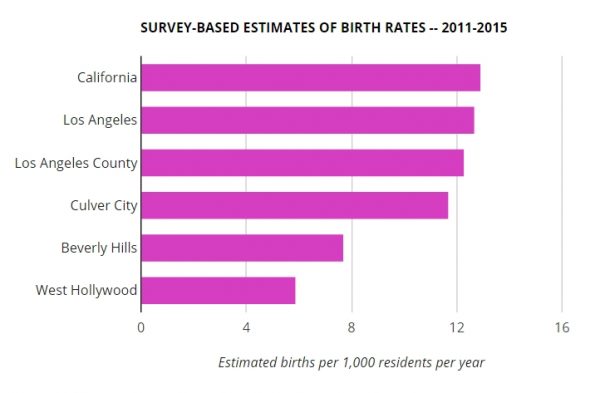 West Hollywood's birth rate is lower than that in nearby cities, the county and the state. That is according to a new report by WeHo by the Numbers.
The Los Angeles Times recently reported that California's birth rate has fallen to its lowest level ever. There were 12.42 births for every 1,000 residents from mid-2015 to mid-2016.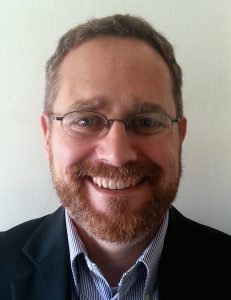 The report looked at the equivalent birth rates in West Hollywood and nearby cities. It estimated that a little over 200 West Hollywood residents gave birth annually. That was six births per 1,000 residents per year, or 22 births for every 1,000 women aged 15 to 50.
The estimate was based on data from the U.S. Census Bureau. The Census Bureau surveyed residents from 2011 through 2015 and estimated the number of women who had given birth in the prior 12 months. West Hollywood's estimated birth rate (six per 1,000 residents) was less than half of California's (13) and Los Angeles County's (12) during the 2011 to 2015 period. That was also true for births per 1,000 women ages 15 to 50.
Among nearby cities, Los Angeles had the highest estimated birth rate: 13 per 1,000 residents. It was about the same as the state average, a bit above the county average and twice West Hollywood's rate. Culver City's estimated birth rate of 12 per 1,000 residents was in the same range as the state, county, and City of Los Angeles.
Birth rates in Beverly Hills and Santa Monica fell in between those of Los Angeles and West Hollywood.
To find out more, see the full report, What is West Hollywood's birth rate?