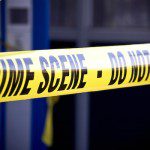 L.A. Police Department officers are looking for two men who posed as police officers and stole a man's vehicle just outside West Hollywood last night.
The carjacking was reported around 8 p.m. Tuesday in the 1200 block of North Clark Street, north of Sunset Boulevard, said Officer Mike Lopez of the LAPD's Media Relations Division.
The victim told police the two suspects exited a vehicle and approached his gray Toyota Corolla, saying they were police officers. The three men exchanged words before the victim came out of his car and the suspects then took off with it, Lopez said.
The man was unharmed in the carjacking. Descriptions of the suspects were not immediately available.