Yes, there are support groups and agencies and websites devoted to helping those with an addiction to drugs or alcohol. But what if you want to reach out anonymously with a specific question about your drug use? What if you want an old-fashioned direct human response to that question?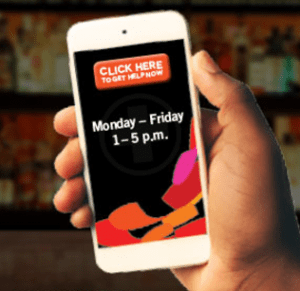 The L.A. LGBT Center now offers anonymous online chat support at LALGBTCenter.org/Recovery. Every weekday from 1 to 5 p.m. you can talk with a specially trained therapist for advice, recommendations and support. You also can send text messages at other hours.
"A big problem with people getting help is they don't know where to go," said Mike Rizzo, founder of the Center's Crystal Meth Recovery Services, now Addiction Recovery Services. Rizzo said there also is such stigma associated with addiction to drugs like methamphetamine that some people are reluctant to seek help. "We may not get them the help they need, but we've planted the seed."
Rizzo said there are many agencies that offer treatment for those addicted to meth, but the waiting lists are long. The Center, aware of that and the particular danger of meth use, fast tracks those people to its services. Methamphetamine is one of the most highly addictive drugs used in the gay community and, Rizzo said, 33% of infections with HIV are related to meth use.
The Center's online support also is useful for partners, friends and family members of those addicted to meth or just beginning to use it.