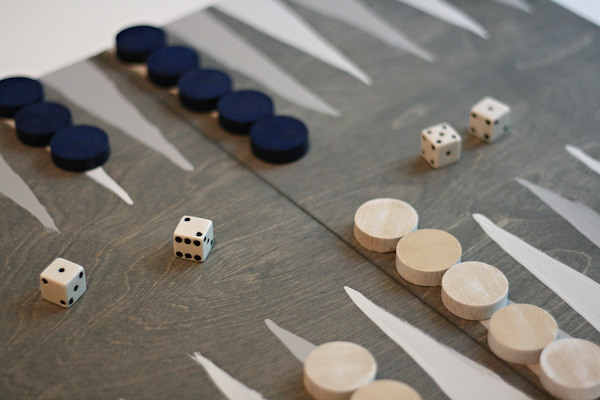 In 1980s West Hollywood, glam metal hair bands had the Troubadour, modern artists had Gallery Row and serious players of skill-based card games had an exclusive club on the Sunset Strip called Cavendish West that had opened in 1971 to catch the backgammon craze sweeping the country.
The private card room attracted movie moguls and wealthy socialites who liked playing gin, bridge and backgammon for high stakes in a relaxed, clubby atmosphere, according to "One of a Kind," a book about the world's greatest poker player.
Cavendish West was a relatively small club with 45 card tables. Mainstays also included professional gamblers drawn by big-time gin action, as well as some of the country's top backgammon players looking to improve their game or learn new ones.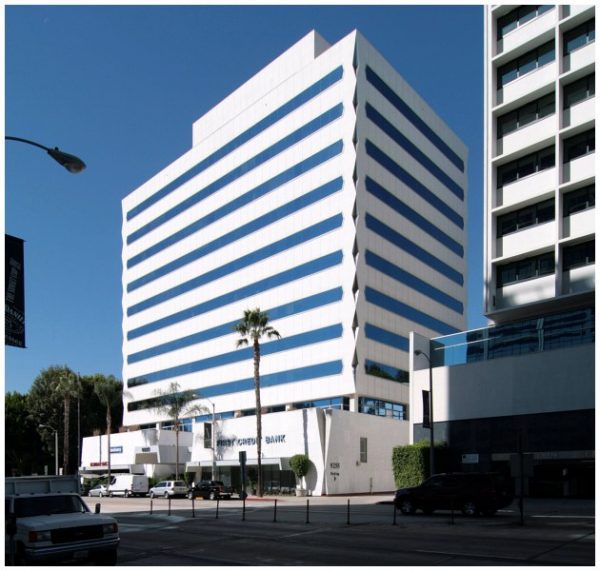 The club was located on the mezzanine level of an office building at 9255 Sunset Blvd., a few steps from the city's border with Beverly Hills. Although hidden from street view, it was not out of sight of the Los Angeles County Sheriff's Department.
Its vice detail paid the club a visit in early 1987 and charged a few patrons with allegedly violating West Hollywood's anti-gambling ordinance. The city used evidence that deputies gathered to revoke the club's business license.
New owners took over the following year and needed to find new business fast. They bet big with plans to expand the small Cavendish West into a full-fledged card club similar to those in Gardena and Commerce. Since voter approval was needed, they thrust the city into a four-year battle over legalized gambling, a debate that ultimately came to be about the image and direction of a still young West Hollywood.
Not Your Grandmother's Gin Rummy Club
Exactly how sheriff's deputies missed much larger criminal activity is still something of a mystery. More than two decades later, a professional gambler who frequented the club for 18 years revealed that many high-stakes gamblers openly used cocaine at Cavendish West. More startling, he said the club had its own group of mobsters to handle … well, whatever mobsters handle.
Revelations about alleged criminal activity came from Bob Dancer, who estimated that he spent 25,000 hours at Cavendish West between 1973 and 1991. Dancer later became co-host of a weekly radio talk show in Las Vegas called "Gambling with an Edge" carried on Vegas All Net Radio.
Dancer told his live audience one morning in 2012, "Around the Cavendish West, drug use was very common. Most of the players … used serious drugs back then. The bigger the gambler, the more they seemed to be doing it."
Another revelation was even bigger. "At the Cavendish West, we had our own mobsters. They weren't anyone you've likely heard of, but they were colorful, and dangerous, nonetheless," Dancer added. Whether those revelations figured into the Sherifff's investigation isn't clear.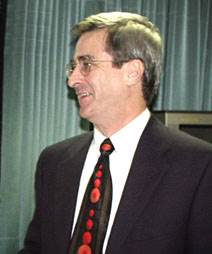 Officially, Cavendish West was a bridge and rummy club, not a casino. Players competed against each other, and not the house, in "games of skill" rather than "games of chance." The club generated revenue by charging fees for seats, tables and dealers.
A wunderkind of computer programming and backgammon, Hugh Sconyers, acquired the club in 1978 when he was 29 years old – just two years after he began playing. Sconyers won the first tournament he ever entered and went on to become one of the board game's most successful players, according to the U.S. Backgammon Federation. Sconyers also dealt in rare coins, making numismatic history twice for paying record amounts for U.S. coins – $100,000 in 1973 and $990,000 in 1989, the Chicago Tribune reported.
Cavendish West was riding a wave of backgammon popularity that swept across the country when Sconyers bought it. The heightened interest brought celebrities to the club, including Playboy founder Hugh Hefner, who had started his own backgammon club, Pips. Actresses like Lucille Ball, who sponsored backgammon tournaments for charity, also passed through occasionally. A few high-rolling gamblers hanging out just happened to be slick hustlers who took celebrities for as much as they could get away with, according to eyewitness accounts. Victims included Hefner, Ball, Tina Turner and O.J. Simpson, among others.
Sconyers relinquished control in 1988 for whatever reason to a group of 20 investors led by general partner Philip Marks of New York City. Marks previously ran gaming aboard two cruise ships and at the time was chairman of Kettering Industries, a New Jersey manufacturer of toys and promotional items. The other principal listed in city records was Jerry Gould, a partner and general manager. No charges apparently were filed against Sconyers as a result of the Sheriff's Department investigation.
"West Hollywood – Not West Gardena"
The new owners succeeded in getting propositions before West Hollywood voters in 1990 and 1993 that would have legalized gambling on all card games allowed by California law at the time. Their campaigns fell apart at the ballot box when residents trounced both propositions by huge margins: the 1990 initiative (Proposition AA) lost 77 percent to 23 percent, and the 1993 initiative (Proposition D) lost 70 percent to 30 percent.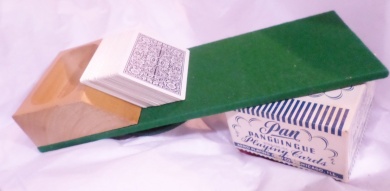 Cavendish West said it spent $275,000 on the 1990 proposition, which would have allowed gambling on all legal card games at an expanded facility with 200 tables in its Sunset Strip location. Supporters said they spent at least $100,000 on the 1993 proposition, which would have allowed owners to build a Las Vegas casino-style club on La Brea Avenue and add panguingue (also known as pan), a game related to rummy, but with only 89 tables. Both sums, by anyone's estimation, were big bucks for a proposition in West Hollywood back then.
Though the city was only six years old in 1990, residents were already committed to building an image as "the creative city" and not "the casino city." Legalized gambling supporters couldn't overcome the buzz saw of opposition that quickly formed around that issue.
"If at first you don't succeed – maybe you should just quit." That's how the Los Angeles Times began its news story after the second proposition flamed out in June 1993.
"I'm surprised," said Jerry Gould, a partner in Cavendish West as well as its manager, after losing a second time. "It's apparent that the people at this time don't want a card club." Cavendish West dissolved its West Hollywood operations a few days after the election and was never heard from again.
These are the events that stacked the deck against the private card club:
— Traditional city opponents put aside bitter differences and worked together to defeat the proposed casino. An alliance formed to fight the 1990 gambling initiative has been the only time in the city's history where such unity was shown – a stunning development that has yet to be adequately explained by science or alcohol.
— The card clubs in Gardena and Commerce that Cavendish West wanted to model itself after sided with local residents in opposing the new poker-style gaming casino. The reason: They said they didn't want or need any more competition.
— Pervasive sleaze surrounded those large card clubs in the Los Angeles area. Three council members in City of Commerce were convicted in the mid-1980s on corruption charges tied to a card club there. Two years earlier, federal authorities seized a 20 percent stake in the giant Bicycle Club casino in Bell Gardens as part of a drug case.
— Residents said "no thanks" to annual payments by Cavendish West to the city of $1 million or more. Club owners said they would give the city between $1 million and $10 million annually for the right to operate here. Voters walked away from the deal, but not necessarily for noble reasons. Several told the news media that they just didn't trust elected officials with that much money. "The city doesn't always have its priorities in the right place," resident Carleton Cronin told the Los Angeles Times.
— City officials questioned whether the net result of the card club's cash contribution every year would be increased city revenues. Problems caused by the club could create costs that offset the money it would generate, said council member John Heilman, who was mayor at the time. "The question is: Do we need the crime, the traffic, the congestion and the corrupting influences of this kind of establishment in West Hollywood? The answer I am hearing is: 'No, we do not'," Heilman said.
Sifting through residents' many reasons for opposing the card club's plans, veteran community activist Jean Dobrin probably gave the best and most succinct analysis possible. "I don't want (West Hollywood) to be known as West Gardena," she told the Los Angeles Times.
"The Creative City – Not the Casino City"
Residents were seriously concerned that the city's image would suffer when Cavendish West first proposed an extensive expansion. West Hollywood's marketing corporation had spent $700,000 crafting an image as the creative city, a place that was a center of design, the recording industry and movie studios.
A new citywide group – Residents Against the West Hollywood Poker Casino – all but spelled defeat for both propositions. It included groups that had been bitter rivals in the city's often fractious history. The Coalition for Economic Survival (CES), architect of the city's rent control ordinance, for example, joined forces to defeat the gambling initiative with West Hollywood Concerned Citizens, the city's major landlord group.
All five City Council members opposed the measure, along with the Chamber of Commerce and other business and neighborhood groups.
"We are getting a lot of support," said Paul Skelton, who helped manage the opposition campaign to Proposition AA, as the 1990 initiative was named. "This is the first time Concerned Citizens and CES have been on the same side of an issue," he told the Los Angeles Times. The opposition also included community leaders from the city's two main voting blocks – senior citizens and the gay and lesbian community.