Theresa Saldana, an actress also known as the survivor of a brutal attack by a deranged stalker outside her West Hollywood home, has left her only child as the primary beneficiary of a trust created in October 1995, court papers show.
Saldana acted in the "Raging Bull" and also is known for her role in the 1984 TV movie "Victim for Victims: The Theresa Saldana Story," which told the story of the 1982 stabbing. A video of the film is posted above.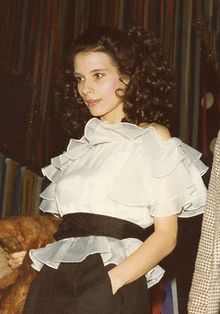 Saldana's daughter, Tianna Peters, 27, receives percentage amounts from the trust based on her age until she reaches 35, when the balance will be distributed to her, according to paperwork filed Monday by trustee Mark Aston. Aston was a longtime friend of the actress and crime victims' advocate, who died June 6 at Cedars-Sinai Medical Center at age 61.
The sole asset of the trust — which will remain in existence until Peters' 35th birthday — is an insurance policy with American General Life Insurance Co. worth $1 million, according to Aston's court papers. Peters consents to Aston being paid a percentage of the trust funds for his work in administering and managing the trust, according to the court papers.
Saldana's death certificate, attached to Aston's court papers, states that she died of influenza pneumonia and hyptoxic respiratory failure.
Saldana was known for co-starring in the 1991-96 television drama "The Commish" and appearing opposite Robert DeNiro in the 1980 film "Raging Bull."
She became an activist for crime victims after surviving a 1982 attack by a stalker named Arthur Richard Jackson who stabbed her 10 times in front of her West Hollywood apartment. Jackson was a Scotsman who had previously been deported from the United States two times.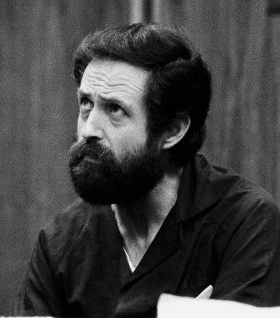 The Washington Post reported that Jackson had become fixated on Saldana after seeing her in three movies, "I Want to Hold Your Hand," "Defiance" and "Raging Bull." In March 1982 he finally discovered where she lived. He saw her outside her apartment in West Hollywood and stabbed her during broad daylight while an estimated 20 to 40 people watched.
The stabbing was done with such force that the five-inch knife blade was bent. A water deliveryman, Jeff Fenn, prevented Jackson from escaping. Jackson served eight years in prison for the crime. He was sentenced to another five years and eight months after sending letters from prison to the producer of a TV show on which Saldana appeared in which Jackson stated that he was on a "divine mission" to kill Saldana. Jackson was extradited to England in 1996 and tried on another murder charge. He was found not guilty but spent the rest of his life in a psychiatric hospital where he died in 2004.
Saldana founded Victims for Victims. In addition to her role in "Victims For Victims," she wrote "Beyond Survival," a memoir.