A conflict between two West Hollywood organizations for HIV positive gay men has become more heated with Kevin Stalter, former CEO of the Thrive Tribe, filing a lawsuit alleging that the Tribe fired him after he confessed that he is addicted to methamphetamine. Since his firing in July, Stalter has created a competing non-profit called the Brotherhood Impact Fund. It officially opened its offices at 8704 Santa Monica Blvd. this weekend in a space whose rent is being paid by one of the people indicted by the U.S. District Attorney last year for allegedly participating in a ring established to launder money from illegal drug sales.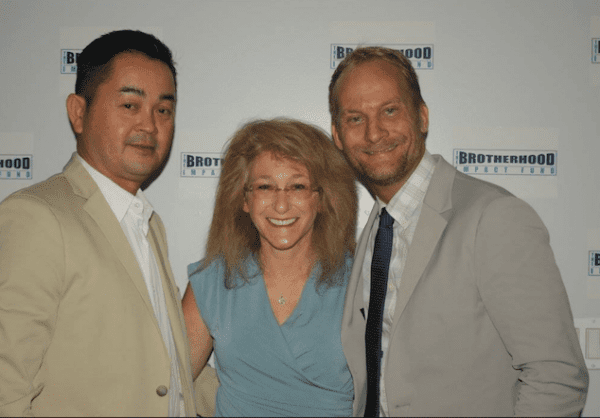 In his lawsuit, filed Oct. 6 in L.A Superior Court, Stalter makes other allegations, including that the Tribe violated federal law by treating him initially as an independent contractor and not paying him overtime, that he was subject to harassment by several former board members and that the Tribe board mismanaged its own finances. Several former board members, in an opinion piece published in WEHOville, alleged that Stalter mismanaged the organization by failing to provide an accurate accounting of Thrive Tribe expenses made by him, including money used to pay for his rent, furniture, housekeeper, utilities and entertainment, as well as food and alcohol consumed at his home on Kings Road. They also alleged that Stalter failed to produce an annual budget until he was threatened with having funding ended. Other Thrive Tribe board members have said that Stalter was fired for his acrimonious dealings with employees and others and not for his drug addiction.
The Thrive Tribe has asked the L.A. County Sheriff's Department to investigate the possibility that Stalter illegally downloaded the Tribe's database, which contains the names of and other information about its members, the majority of whom are HIV positive. Shortly after Stalter's firing, the Brotherhood launched a "secret" or private Facebook group, some of whose unsuspecting members were those of the Thrive Tribe's "secret" group on Facebook. Detective Kevin Hom of the West Hollywood Sheriff's Station said he is investigating the allegation and currently is analyzing information provided by a cyber investigator hired by the Thrive Tribe.
Stalter confirmed to WEHOville at one of the Brotherhood opening events this weekend that the organization's rent is being paid by Pacific Lyons Care. PLC maintains offices at the Brotherhood space, one of which is used by Edgar Romero, Stalter's fiancé, who has been hired as PLC's director of healthcare services.
PLC lists its address as Santa Ana, and a call to the telephone number on its website gives Brotherhood Impact Fund and PLC as options for callers. PLC is a case management service. It identifies itself as a "'one stop shop' that integrates conventional medical services, and doctor-recommended complementary medications, with a 'safety net' of case management and support groups for those living with cancer, hepatitis C, diabetes, HIV/AIDS, and other medical conditions."
Stalter told WEHOville that the primary shareholder in PLC is Ben Ho, who attended the Brotherhood's office opening on Friday and was photographed there with Stalter and Mayor Lauren Meister. Ho, who is known formally as Benjamin Nguyen Ho, also goes under the name Xiem Van Trung. He was a defendant in a lawsuit brought by AIDS Healthcare Foundation in 2013 that alleged his Irvine-based Rochester Enterprises Inc. and BGR Marketing LLC operated a case management service that steered HIV and AIDS patients away from AHF, which operates its own pharmacies, and into other pharmacies that gave Ho's companies cash as kickbacks. Such kickbacks are illegal under various laws, including a federal law concerning those whose medications are covered by Medicaid, Medicaid or other government programs. AHF's lawsuit led to the closing of Rochester Enterprises and BGR Marketing. Ho earlier had been convicted for other fraudulent activity and was sentenced in 1998 to two years in state prison.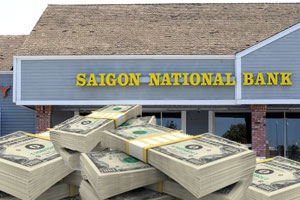 But the biggest case in which Ho has been involved was that filed by the U.S. District Attorney for the Central District of California late last year after an investigation called "Operation Phantom Bank." That investigation resulted in three indictments of a total of 20 people, including Ho, for involvement in narcotics trafficking and illegally laundering money from countries that included the United States, China, Cambodia, Liechtenstein, Mexico and Switzerland through Saigon National Bank in Westminster, which since has changed its name to California International Bank. At the center of the schemes, according to a press release from the U.S. Attorney's Office, was Tu Chau "Bill" Lu, 71, of Fullerton, who from 2009 through January 2015 was president and CEO of Saigon National Bank. The U.S. Attorney alleges that Lu had negotiated with members of Mexico's Sinaloa drug cartel to fund a purchase of the bank so that they could launder millions of dollars a month through it.
Stalter did not respond to calls from WEHOville for comment for this story.  He joined the Thrive Tribe in December 2013 as executive director, reporting to its founder Julian Goldstein, also known as Gary Goldstein. Goldstein is a defendant in Stalter's lawsuit. Goldstein stirred controversy of his own for pressuring Thrive Tribe members to shift their drug prescriptions to pharmacies with which he was connected. Goldstein funded the launch of the Thrive Tribe and stepped down in October 2014 as CEO and since has focused on making a documentary. He was replaced by Stalter. Since his firing Stalter has remained on the L.A. County Commission on HIV. He also was appointed to the California Office of AIDS Stakeholder Advisory Committee.
EDITOR'S NOTE: In the spirit of full public disclosure, WEHOville wants its readers to know that its publisher and editor, Henry (Hank) Scott, was an early member of the Thrive Tribe and served briefly on its board of directors several years ago.