As part of the City of West Hollywood's continuous efforts to increase voter participation, the City is conducting monthly voter registration pop-up events to encourage the community to participate in the November 2016 general election, as well as in future elections.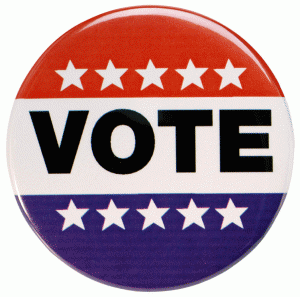 The City of West Hollywood will offer people a chance to register to vote in the upcoming national election at the Helen Albert Farmer's Market on Monday.
The voter registration table will be open from 11 a.m. to 1 p.m. at the market, which is at the Fountain Avenue (north) end of Plummer Park.
In addition to registering voters, city staff members will provide voter education and informational materials from the L.A. County Registrar-Recorder's office. The deadline in California to register for the 2016 general election is Oct. 24. The general election will be held on Nov. 8.
Beginning Tuesday voters can easily and securely drop off general election vote by mail ballots at West Hollywood City Hall, located at 8300 Santa Monica Blvd. at Sweetzer. The last day to drop off such ballots is Nov. 7.
Voter registration forms may be obtained at City Hall during regular hours. The city's website provides detailed election information and links to the California Secretary of State's Voter Registration page, the L.A. County Registrar/Recorder's website, and links to find specific information about how to apply to vote by mail, polling places and sample ballots. Residents can also find their polling place online.