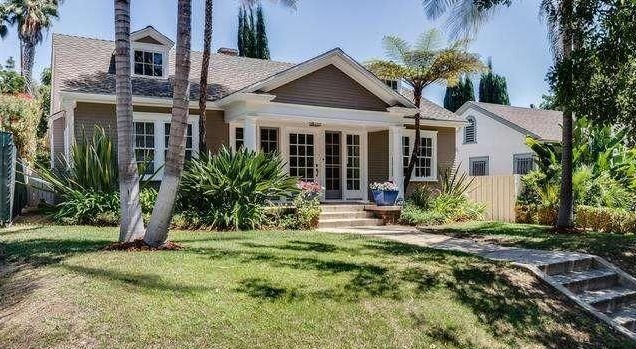 Who didn't love Lucy? If the beautiful and zany comedy star still makes your heart beat faster, maybe you should consider moving into her house.
Her first house that is, after Lucille Ball landed a contract in 1933 with RKO and a role in the movie "Roman Scandals."
The 1,874-square-foot house is at 1344 N. Ogden Drive between Fountain Avenue and DeLongpre. It has two bedrooms and two bathrooms and sits on a 6,751 square foot lot. The asking price is $1.75 million, or $934 a square foot. The price per square foot is likely more than four times what Lucille Ball and her fictional (and later real) husband Desi Arnaz paid in monthly rent for the apartment at 623 E. 68th St. in New York City that was the setting for the "I Love Lucy Show" beginning in 1951. (By the way, that fictional apartment's address would have put it in the middle of the East River.)
The North Ogden Drive home was built in 1919 in the Craftsman style, but clearly has undergone some modernization. If you'd like an up close and personal look, real estate agent Rhonda Kohn is hosting an open house on Sunday from 2 to 5 p.m.