Chad Michael Hall, Choreographer from MULTIPLEX DANCE on Vimeo.
West Hollywood kicks off its first dance festival on Monday with a series of free community workshops and rehearsals followed by performances Aug. 20.
The West Hollywood Dance Festival's Multiplex Dance event is directed by Chad Michael Hall. It will bring together L.A.-based choreographers, dance companies for performances and education.
Hall is a choreographer, director, performer and teacher living in Los Angeles. He is the founder, artistic director and choreographer of Multiplex Dance, which is an L.A.-based dance company that combine Hall's athletic and acrobatic movement style with his obsessions with digital media and electronic music. He currently serves as assistant professor of dance at UCI's Claire Trevor School of the Arts, where he teaches modern dance technique, choreography, improvisation, contemporary partnering and dance and video. Multiplex is performing regularly in festivals and conducting residencies and workshops at various institutions. It also is producing a brand of multimedia dance performance called Interface Productions that incorporates seating in the round and live audience interaction via mobile phones and social media.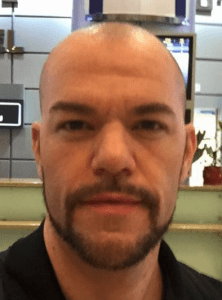 The dance festival activities include:
From Monday through Friday there will be free Taikoplex community dance workshops from 5 to 7 p.m., with creative director Shih-wei Wu teaching the Japanese folk drumming. No prior music or dance experience is necessary. Residents can register for the workshops online.
On Thursday there will be a community Cyberdance Workshop, led by Hall and John Toenjes, that will take participants through movements while engaging with mobile apps and social media. No prior dance experience is necessary, but a smart phone is. Residents can register online for that.
Also on Monday through Friday there will be paid workshops for professional dancers and those who aspire to me, with classes including contemporary modern dance, improvisation and yoga and pilates for dancers. Tickets range from $15 for a single class to $200 for a full-week package and can be purchased online.
The festival culminates with two ticketed performances including a family matinee at 2 p.m. and another performance at 8 p.m. and featuring work from Multiplex Dance, Stephanie Gilliland's Tongue Dance Project and the Taiko Center of Los Angeles. Tickets for the family matinee, which can be purchased online, are $15 for one person and $35 for three or more family members. Tickets for the 8 p.m. performance are $10 for students, recent graduates (within the past five years) and veterans and $20 for all others. They also can be purchased online. All events take place at Fiesta Hall at Plummer Park, 7377 Santa Monica Blvd. west of Fuller.