The City of West Hollywood's WeHoX Innovation and Technology program has been selected as a finalist for South By Southwest's SXSW Eco Place by Design Competition, in the category of Urban Strategy and Civic Engagement.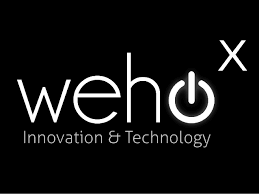 SXSW Eco creates a space for business leaders, investors, innovators, designers and others to drive economic, environmental and social change. Its Place by Design Competition brings together contestants and attendees to learn about and celebrate innovative design work that creates positive social and environmental impacts. Finalists will gather for the competition in Austin, Texas from Oct. 10 to 12. The WeHoX program will be represented at SXSW Eco Place by Design by two staff members from the city's Innovation and Strategic Initiatives program: Francisco Contreras and Kate Mayerson. Place by Design winners will be selected by a jury and announced at an awards ceremony on Oct. 12.
"I am so proud of the achievements of the City of West Hollywood's WeHoX program. To be recognized as a Place by Design finalist by SXSW Eco is a tremendous honor," said WeHo Mayor Lauren Meister. "Our city is always seeking new ways of doing things, and WeHoX is raising the bar. We're not only on the map for innovation — WeHoX also serves as an innovation model for other municipalities throughout the country."
In 2015, the City of West Hollywood, through WeHoX, published its first Innovations Annual Report, which proposes a broad range of projects and sets objectives for innovation initiatives. Details about the program and a download of the report (PDF) are available online.
While Place by Design applicants and finalists work in fields such as urban design and architecture, there are also artists, developers, community activists, corporations, and entrepreneurs. In the Urban Strategy and Civic Engagement category for which WeHoX is recognized as a finalist, West Hollywood is in the company of a wide range of projects, such as Boombox in Chicago, a micro-retail kiosk that bridges the gap between startup and storefront, and Drawing Lines in Austin, which enlisted residents and artists to create a piece that explores the role of art in the context of political change — as well as projects from San Francisco, Cairo and Seattle.