Ryan Gierach, the well-known and controversial publisher of WeHo News, has been found guilty of accosting a neighbor and sentenced to 18 months in a drug diversion program.
The sentence was handed down on July 11 in L.A. Superior Court. Gierach pled no contest to the charge. Gierach was arrested in November of last year after one of what were alleged to be a number of angry confrontations with neighbors at 1245 N. Hayworth Ave. in West Hollywood. A neighbor claimed that Gierach threatened her and threw coffee at her, which led to the charge of battery. Under California law, a person who satisfactorily completes a drug diversion program can effectively have a charge removed from his record.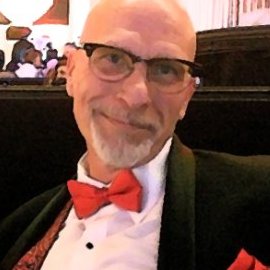 The sentence is the latest in a series of misfortunes for Gierach, who launched WeHoNews.com in 2005. For years, WeHo News was the only news medium explicitly focused on West Hollywood. Unlike more objective traditional news media, WeHo News was known for its opinion journalism, with Gierach never reluctant to attack political figures he didn't like or praise those he favored. Later came Patch.com, the West Hollywood part of a network of news sites owned by AOL that since has been sold and no longer actively covers WeHo news. And then came WEHOville.com, launched in September 2012, with which Gierach has had a contentious relationship.
Gierach has long been open about his addiction to methamphetamine and his financial struggles. In March he sent out a mass email announcing that he and his partner, Marcus Fant, had been homeless for most of the past two years. Gierach said he was in negotiations with a company to buy WeHo News and finance the launch of a print newspaper. He had had meetings with Multimedia Platforms Worldwide, the financially troubled owner of Frontiers magazine, but no deal was made.
In his email, Gierach said he had spent four days in jail after his arrest for another Hayworth Avenue altercation. He said that his arrest was on charges of felony assault, felony elder abuse and felony making of terrorist and criminal threats stemming from conflicts with his apartment building manager and other tenants. Gierach also had been evicted from his apartment at 1050 N Laurel Ave. in West Hollywood, where his neighbors had complained about his abusive behavior and his landlord claimed he failed to pay his rent.
Despite his homelessness, Gierach has posted opinion pieces on city issues from time to time. The most recent was his resurrection of a story he published in 2009 about a man convicted of sexual abuse of two teenagers. On July 10, Gierach announced that the subject of that story had accused him of violating his copyright on photos that Gierach published on WeHo News. Gierach replaced the photos with an obscene image. Gierach also was one of the handful of people in the audience at the West Hollywood City Council's morning "retreat" on July 16.
At the end of the 18-month rehab period, Gierach is scheduled to appear before a judge on Jan. 11, 2018, who will consider whether to dismiss the charge against him.