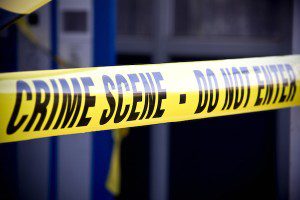 A suspicious device that resembled dynamite was found inside the car of a man who was stopped and arrested for an alleged narcotics violation early this morning, and the device was removed by a sheriff's bomb squad, authorities said.
The incident began about 3 a.m. with a traffic stop at 7715 Santa Monica Blvd. near North Spaulding.
"Deputies saw the device when they made the traffic stop and arrest for a narcotics violation, then notified the bomb squad," said Sgt. Enrique Mandujan of the West Hollywood Sheriff's Station. The driver was arrested for possession of methamphetamine, a controlled substance, for sale.  The device was a homemade explosive with the approximate size of a quarter stick of dynamite.
A safety perimeter was established on Santa Monica at Genesee Avenue on the west and Stanley Avenue on the east. Traffic was diverted off Santa Monica Boulevard and onto Fountain Avenue during the investigation, according to the sheriff's department.
The package was removed by the bomb squad and the area was cleared a short time ago, Mandujan said about 6 a.m. No injuries occurred and traffic was flowing on Santa Monica Boulevard again, he added. Authorities did not immediately release details on the suspicious device.