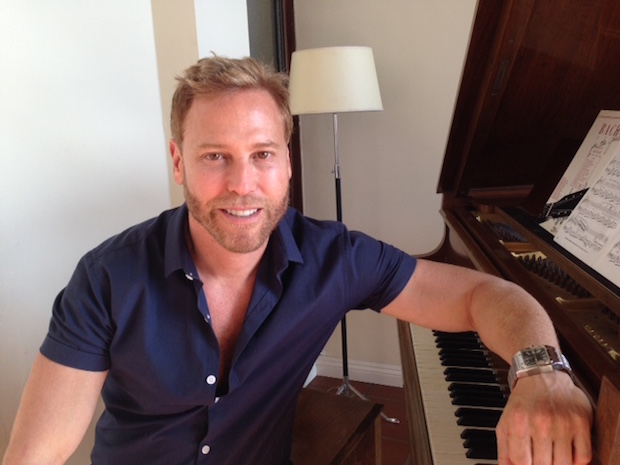 In the documentary "Holy Hell," director and cinematographer Will Allen tells the story of the Los Angeles/Florida/Austin/Hawaii-based cult Buddhafield. Allen describes his personal journey as a member of the group while showing the shifting relationships between other members and Andreas, the charismatic and high-maintenance leader. Andreas is also known as Teacher and Master.
Holy Hell's humorous first act is unusual in its unabashed exploration of the therapeutic, productive, exciting and, well, pleasant side of being in a new-age cult. Interviews with about ten former members often highlight how happy, healthy and fulfilled they were together. Andreas was not determined to make excessive amounts of money, group activities took place mainly in the evening and on weekends so as to allow members to keep a day job and maintain other roles in society, and Andreas did not use aggressive persuasion or coercion. The focus of Buddhafield was maintaining peak physical condition and spiritual growth, getting blissed out on the interconnectivity of the universe with meditation, group therapy, dance parties and love, lots and lots of love. Members were free to come and go, and they often did. Members were not required to live communally, but they often did.
"I think the movie is allowing people to see themselves in a situation they never would before because they never understood what the appeal was," said Julian Goldstein, a 20-year member of Buddhafield and one of the film's executive producers along with Jared Leto. "It was beautiful and powerful, and I had never experienced anything like that. It was very liberating, and so that was the allure." Known as Gary Goldstein from birth and in his previous career as a broadcast journalist, he was bestowed the name Julian by Andreas. Later he spent a five-year stint as the man's full-time personal assistant, financial advisor, chauffeur and bodyworker. For personal reasons, he has kept the name.
Goldstein, a resident of West Hollywood, stumbled onto Buddhafield in the late 1980s when it was centered in West Hollywood. "I wandered into a house on Harper between Fountain and Santa Monica," he said. There was a spiritual celebration at that house. I saw all these people meditating. They were all so beautiful."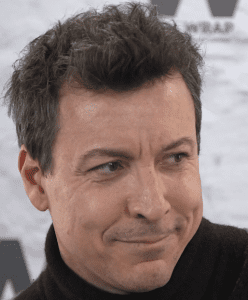 That was one of a number of houses where as many as eight Buddhafield members lived together. "They were all over West Hollywood," Goldstein said. "I think there were maybe a dozen houses." Andreas lived in and managed an apartment building on Genesee Avenue between Fountain Avenue and Santa Monica Boulevard where almost all of the units were eventually occupied by Buddhafield members.
For members of the group, total abstention from any psychoactive substances was mandatory. Activities included producing large-scale theatrical events, retreats to tropical destinations, and of course, maintaining the utmost concern for the total physical comfort and emotional satisfaction of Andreas.
At first, it all seemed groovy. But with creeping suspense in the film's second act, it is revealed that male members were manipulated by Andreas into having sex with him, and that this had been going on since Buddhafield began. Goldstein was one of Andreas' sexual partners for a time, but his decision to leave Buddhafield was based on its shift in focus from spiritual inclusiveness to personality worship. In regards to bowing before Andreas, Goldstein said, "It went from 'I'm just a symbol, you're not bowing down to me, you're bowing down to your higher self' to 'Bow down to me, I am your guru, you are my disciple'."
According to Goldstein, Andreas was born Jaime Gomez, the son of a wealthy Venezuelan coffee bean farmer. He also at one time used the stage name Michel Rostand. After a stint in the San Francisco Ballet, Andreas developed a following in the mid '80s using the spiritual teachings of the Maharaj Ji, Osho yoga texts, and the emotional explorations of Sanford Meisner, and many, many others. "He took from everyone," Goldstein said.
Andreas also used the cognitive shaping tools of large group awareness training, or LGAT, which was made popular in the '70s. Simple methods are used to create cognitive dissonance from the self, such as being given a new name and made to use phrases and words unique to the group. Members of Buddhafield did not ask "What time is it" they asked "What does the clock say?" When asking one's age, it was "How old is your body?" Activities also included group meditation, group dancing, confessions to the group of past wrongdoing, acting out scenes that focused on the healing or acceptance of an individual, visualization, and hypnosis. Some LGAT techniques are still used today by groups such as The Mankind Project, Agape, Mastery in Transformational Training, Alcoholics Anonymous, and others. According to Goldstein, Andreas was strategic in his avoidance of the pitfalls of other cults. For instance, there were no children allowed in Buddhafield, the safety of whom was a cause of the invasion of the Branch Davidian compound. There were no severe punishments doled out as in the group therapy organization Lifestream Lifespring, driving participants to sue the organization into implosion.
There were shenanigans at Buddhafield, but they did not end in violence or the wrath of the IRS, or any government agency. Goldstein can recount several Manson-lite secret missions the group deemed necessary for their survival. One caper involved several members donning wigs and makeup to fool a real estate agent into allowing access to the house of an enemy to destroy some potential blackmail material. He also mentioned collusion with government agents, being illegally surveilled by the Cult Awareness Network, and stalking by obsessed former members.
"You can't make this stuff up," Goldstein said. And for the scripted television series based on the Buddhafield cult that Goldstein now is developing, he won't have to. "It could be 'Big Love' meets 'Six Feet Under'."
After the sexual allegations were made, members of Buddhafield left in large numbers, and the group's ranch compound in Austin, with its two dozen peacocks, giant swans and even a pet wallaby, was abandoned. In "Holy Hell's" third act, Andreas is tracked to Hawaii, where he has reconstituted a group of about 120 followers.
Goldstein, a firm believer in the actions and reactions of Karma, is confident that one way or another Andreas will have to confront his indiscretions. "I believe that more damaging than any lawsuit, I believe this movie, exposing him, is tremendous. It is not just going to be in theaters all over the place, it's going to be on CNN, it's going to be on Netflix, there's a much wider audience for this and these people, they will hear about it and at some point, even though they're told not to watch it, somebody's gonna turn on Netflix and they're going to watch it, and it's going to make them think."
After leaving Buddhafield, Goldstein created his own tribe. "I started this organization The Trive Tribe with the mission of ending HIV transmission," Goldstein said. The Thrive Tribe https://www.thethrivetribe.org/ is now a non-profit West Hollywood-based group with some 2,000 members whose mission is to eliminate the stigma associated with HIV and to end HIV transmission. Its members include both HIV positive people and those who are accepting and supportive of them. "The origin behind The Thrive Tribe came from the practices in that Buddhafield community," Goldstein said.
"When I first started the Tribe we would go on hikes. We had meditation. We had yoga. It was about communication, leaving your attitudes outside the door."
Goldstein stepped down as leader of The Thrive Tribe a couple of years ago to focus on "Holy Hell." The film premiered at the Sundance Film Festival in March. Since then it has gotten national attention, with reviews in all major newspapers and likely interviews to come on Oprah and 20/20. It is currently in limited release in New York, Los Angeles and Austin.
There will be special screenings of the film at 7 p.m. this coming Friday, Saturday and Sunday at the Laemmele Monica theatre, 1332 2nd St., in Santa Monica. Goldstein and the film's director and other participants will be at each screening to answer questions. Tickets can be purchased online.