Thomas Michel is getting reimbursed for his failed effort to turn Rage into one of West Hollywood's few gay-owned bars.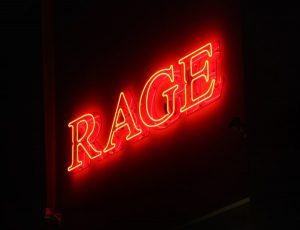 Michel bought the iconic bar, which is at 8911 Santa Monica Blvd. near San Vicente, in 2014. It was opened in 1983 by Robert B. Maghame and Saeed Sattari, two heterosexual men who saw a business opportunity in a nightspot that would cater to gay men. Michel worked for them as a promoter for 11 years before buying Rage himself. The building it occupies is owned by Monte Overstreet, who owns a large amount of real estate in the area.
Michel said he wanted to promote Rage as both gay-owned and -operated. "I have a problem with a straight establishment trying to make money off of gay people," he said in an interview with WEHOville last year.
However the deal fell apart early last year. That's when Overstreet discovered that Maghame and Sattari had sold the bar to Michel. Unbeknownst to Michel, a condition of their lease of the Rage location requires the owner of the building to approve any new owner of the business. Overstreet hadn't been informed that the bar was sold to Michel
Michel who put $400,000 of his own money into the purchase as a down payment, also invested $26,700 from his mother. The total cost of the acquisition was $3.7 million to be paid over time. After he was pushed out of Rage, Michel sued Maghame, Maghame's wife Linda, and Sattari.
A recent state Superior Court decision awarded Michel $364,000, which equals his down payment minus property and sales tax owed by Rage during Michel's ownership.