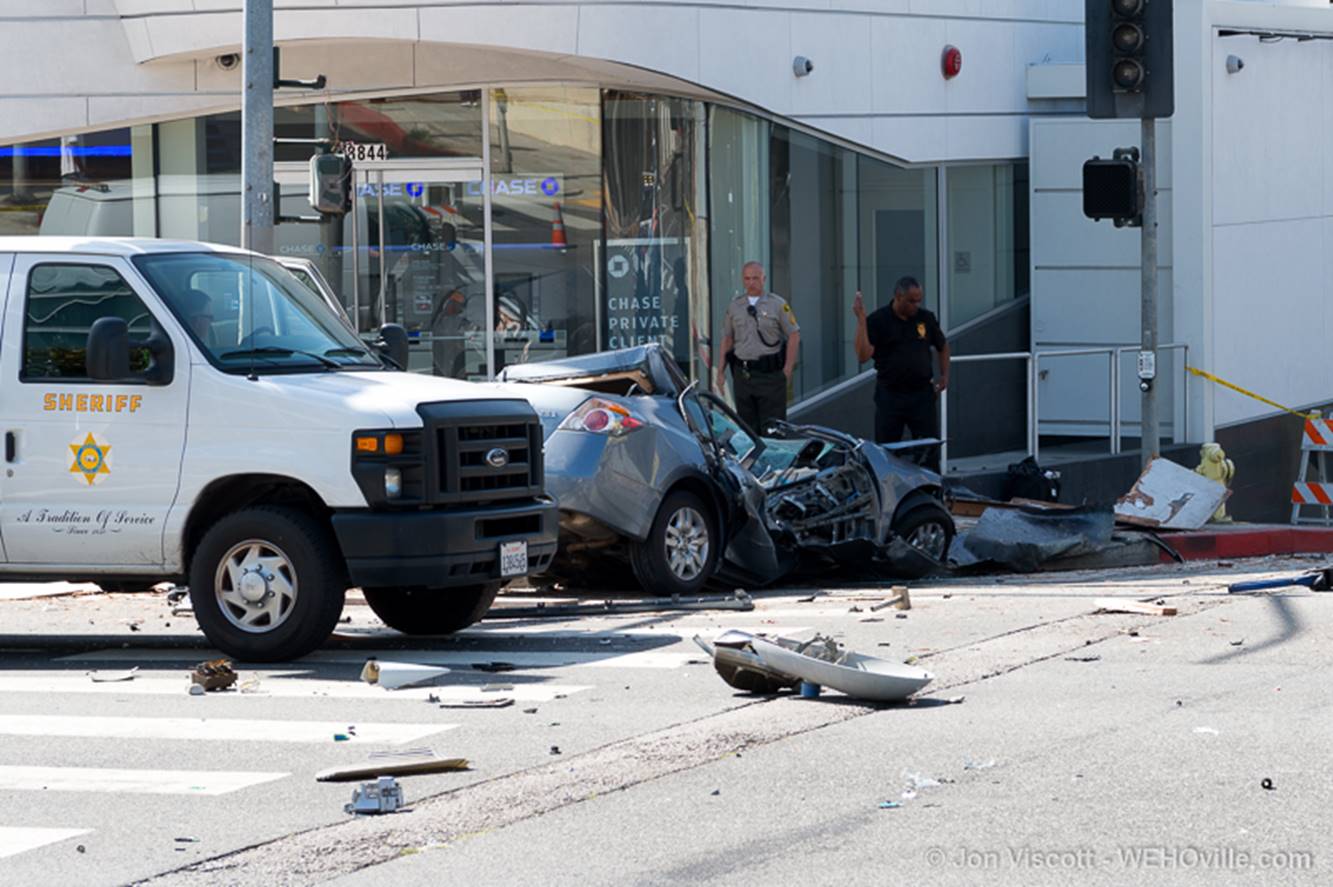 A man was killed today in a single-car crash in West Hollywood that shut down part of Sunset Boulevard for 11 hours.
The crash occurred about 4:20 a.m. at Sunset Boulevard near Larrabee, the sheriff's department reported.  The driver of the Nissan Altima apparently crashed into a construction site near 8850 Sunset Blvd. and his car sped forward and wrapped around a utility pole in front of Chase bank at the corner of Sunset and Larrabee. Rescuers had to cut the car open to remove his body.
Information was not immediately available on the age of the driver. Sunset Boulevard was closed between San Vicente Boulevard and Holloway Drive while an investigation was conducted.