A West Hollywood company has found itself entangled in a multi-million dollar scandal involving the prime minister of Malaysia.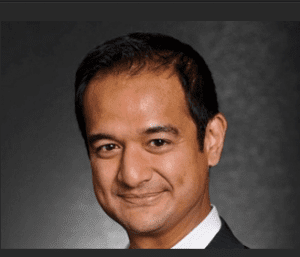 The company is Red Granite Pictures, whose headquarters are at 9266 Sunset Blvd. Red Granite perhaps is best known for producing "The Wolf of Wall Street," a film about financial corruption that starred Leonardo DiCaprio. "The Wolf of Wall Street" was released in 2013 and nominated for five Oscars.
According to stories in the Wall Street Journal and the International Business Times, the Federal Bureau of Investigation and other foreign investigators are looking into allegations that Red Granite received $155 million in 2012 from 1Malaysia Development Berhad (1MDB), a financially troubled firm owned by Malaysian Prime Minister Najib Razak. The money allegedly was used to produce "The Wolf of Wall Street" and was secretly transferred through various offshore shell companies of the types recently exposed in the release of the Panama Papers.
Najib's stepson, Riza Aziz, 39, is one of Red Granite's founders along with Christopher (Joey) McFarland, a Kentucky businessman. Riza also is the owner of a $33.3 million condominium in New York City. It was the eighth most expensive real estate purchase in New York City that year.
Najib has denied that he did anything wrong. However, his government has acknowledged that he received $681 million from the Saudi royal family to "promote moderate Islam." The government said much of that money was returned. Federal investigators are looking into allegations that money from an arm of an Abu Dhabi sovereign-wealth fund known as IPIC that was supposed to have gone to 1MDB instead was illegally diverted to Red Granite.
A spokesperson for Red Granite said the company is cooperating fully with all investigators.