In praising Nancy Reagan for her AIDS advocacy at Reagan's funeral last Friday, Hillary Clinton stirred up a hornet's nest until she apologized and said she "misspoke" in praising Reagan for her action on a crisis on which both First Lady Reagan and her husband were notoriously silent.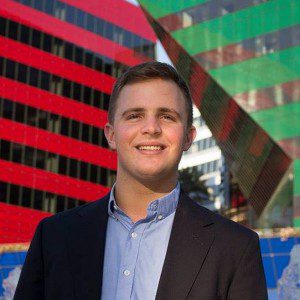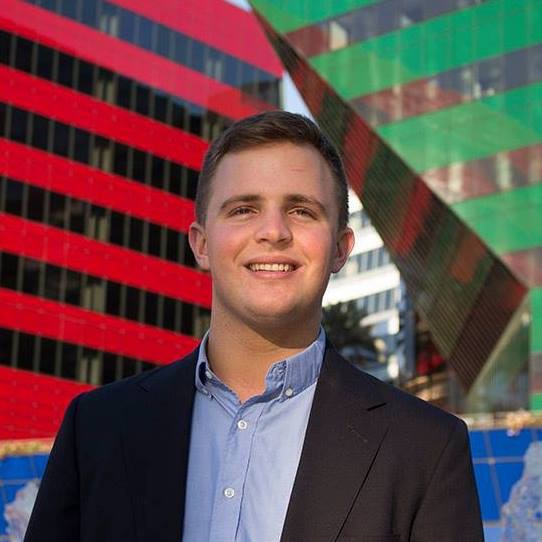 Now a local gay activist, who also happens to be a member of West Hollywood's Lesbian and Gay Advisory Board, has come out about his decision to attend Reagan's funeral. Duke Mason, who was an unsuccessful candidate in last year's City Council election, published an essay today on Queerty, the nation's most prominent gay website, explaining why. Mason is the son of Belinda Carlisle, the Go-Go's lead singer, and producer Morgan Mason, who worked in the Reagan White House.
Mason said his father had been invited to the funeral and was upset because he was unable to attend. So Mason took his place.
"I knew immediately that my accepting the invitation would stoke anger and disapproval among my friends and followers; I felt a lot of conflicting feelings," he wrote. "On the one hand I fully agreed with the sentiment that the Reagans had failed adequately to address HIV/AIDS; I don't think there's any way to disagree with that. The difference, in my mind, was on the question of why they failed. Was it a pre-meditated decision not to act out of malice towards gay people, as many have suggested, or a grave error in judgment due to a lack of important information? The evidence, from my perspective, seems to suggest the latter."
Mason's essay has attracted as of this publication 29 comments, most of them critical of his decision. And he says in the essay that he already has heard from David Furnish, Elton John's husband, and other prominent members of the LGBT community. What they had to say he didn't reveal.