Mitchell Grobeson, the former L.A. Police Department officer known for his fight against discrimination against gays in the department, was charged today with assault with a firearm and criminal threats stemming from a dispute with his husband on Friday. Grobeson pled not guilty to the
two felony charges, which include an allegation that he personally used a handgun. He was ordered
to be held in lieu of $100,000 bail while awaiting his next court appearance
March 28 at the Airport Branch Courthouse in Los Angeles.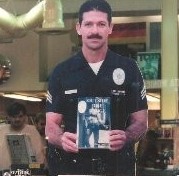 According to the District Attorney's Office, Grobeson pointed a handgun at his husband last week to force him out of their home at 800 West Knoll Drive. The husband subsequently contacted the sheriff's department, asking for help to remove some of his belongings from the home, prosecutors
said.
When the deputies arrived at the home shortly after 10 a.m. Friday, Grobeson allegedly barricaded himself inside, beginning the standoff, which led to a blocking of West Knoll Drive and parts of Santa Monica Boulevard until 2 p.m. Friday.
"Crisis Negotiation Team personnel made contact with the suspect requesting him to come out of the residence," according to a sheriff's department statement. "The suspect agreed and surrendered to Special Weapons Team personnel without incident."
Grobeson faces up to 14 years in state prison if convicted as charged, prosecutors said.
Mitchell Grobeson, known for launching a lengthy battle in 1988 to force the Los Angeles Police Department (LAPD) to end discrimination against gay officers, has been identified as the man who barricaded himself with a gun in his apartment at 800 West Knoll Drive on Friday.
Grobeson, 57, a former LAPD sergeant, was arrested after assaulting his longtime boyfriend. An L.A. Sheriff's Department SWAT team showed up at his apartment around 10 a.m. Friday along with a crisis negotiation team. The situation led to the blocking of West Knoll and the eastbound lanes of Santa Monica Boulevard until about 2 p.m., when the crisis negotiation team talked Grobeson into surrendering. He was booked into jail in protective custody and is being held on $250,000 bail.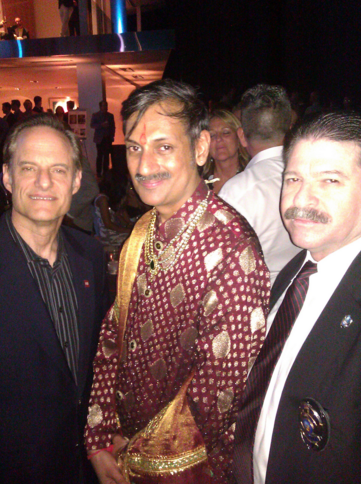 The assault is likely to lead to Grobeson being charged with corporal injury against a spouse, which can be ruled a misdemeanor with a potential sentence of up to one year in county jail, and/or a fine of up to $6,000, or as a felony, punished by as many as four years in California state prison. Earlier reports said Grobeson also had threatened to commit suicide and shoot anyone who approached him.