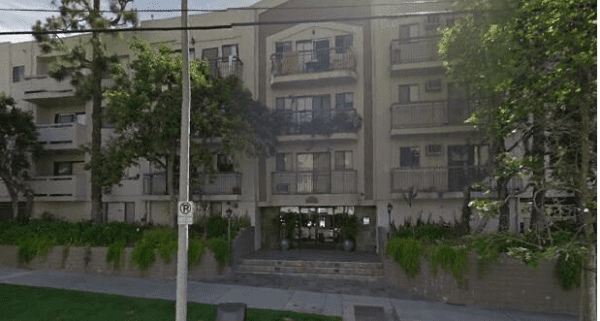 A four-story non-rent controlled apartment building 1320 N. Sierra Bonita Ave. has sold for $18.5 million.
The building, which has 23 two-bedroom units, 12 one-bedroom units and 17 studio units, was built in 1987. Its last publicly recorded price was $4.2 million for a sale in 1999, reported on Redfin.com.
Hamid Soroudi of Charles Dunn Company represented the seller, 27th/Pico Boulevard, L.P. Travis Greene, also with Charles Dunn, represented the buyer, 1320 North Sierra Bonita Apartments, LLC. The 39,348-square-foot building contains an elevator, a two-level subterranean parking garage, arental office, a pool, a spa and afitness center.
"This property garnered several offers and was very desirable as it is a non-rent controlled asset with an upside in rents," said Soroudi in a press release from Charles Dunn. "The buyer plans to add value through renovating the units and bringing them up to market rates."
A recent listing of a one-bedroom apartment on Realtor.com gave the monthly rent as $2,195.