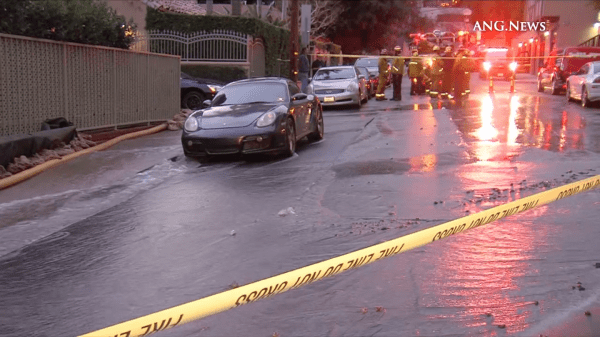 A broken water main flooded streets and sent water into two apartment units this afternoon in West Hollywood.
The break was reported about 3:45 p.m. in the 1800 block of Harratt Street near Larrabee, according to a fire department dispatcher. The flooded units were below street level, he said. A utility crew was at the scene.
Drivers are advised to avoid the area.