West Hollywood residents walking in their neighborhoods at night should be more vigilant as to what is going on around them, Sergio Aloma, the acting captain at the West Hollywood Sheriff's Station, said tonight.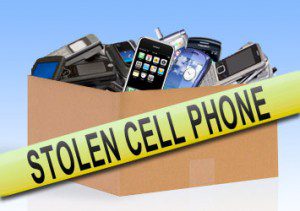 Aloma appeared before the City Council tonight to address a rash of six robberies in residential areas since Nov. 9, four of which involved robbers carrying guns. Aloma said four of the robberies occurred east of Stanley Avenue, a north/south street that lies east of Fairfax Avenue. Two others occurred in the Mid-City area. In four of the incidents robbers stole cell phones. In one incident the robbers stole a purse. In the other incident nothing was taken. Several of the incidents have involved a group of three African-American men.
"In these six recent cases it's been folks walking in their neighborhoods at night on their cellphones or with their cellphones in their ear," Aloma said. "We urge people to be vigilant."
Aloma said the Sheriff's Station is increasing its focus on the city's Eastside, directing deputies to cruise neighborhood streets at night as well as major arteries such as Santa Monica Boulevard and Fountain Avenue. While acknowledging the recent increase in robberies, Aloma pointed out that so far this year robberies in all of West Hollywood are down 7.2% over the same period last year. Since 2010, he said, the number of robberies had declined 35%. Aloma said that, by contrast, robberies have increased in some neighboring communities. For example, he said, the number of robberies to date in the Wilshire area is up 2.3% over last year.
Aloma also urged residents to call the Sheriff's Station, whose main number is (310) 855-8850, or to call 911 if they see anything suspicious in their neighborhood.
Councilmember Lauren Meister recommended that the city alert Neighborhood Watch organizations about such robberies so that they can alert their members. Councilmember John Heilman reminded residents not to leave valuables in their cars.